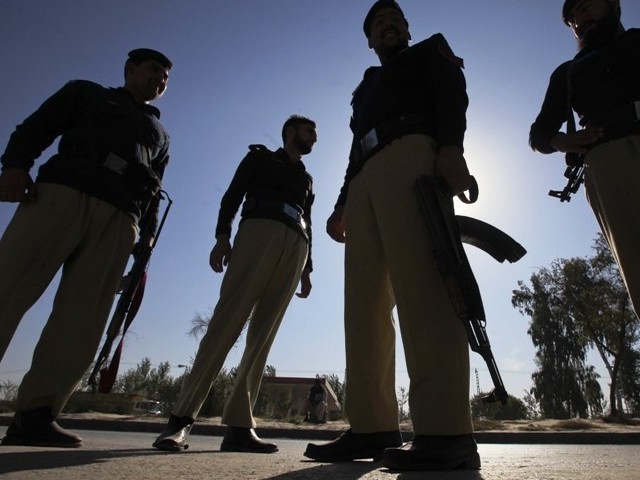 ---
LAHORE: A private complaint against Gujranwala police pending hearing before an additional district and sessions judge for about 30 years has been adjourned for an indefinite period over the complainant's failure to produce prosecution witnesses.

At the last hearing, Judge Sher Abbas Awan observed that because it was a private complaint the onus for production of prosecution witnesses (PWs) lay with the complainant. Further, the judge said the prosecution counsel had not established a reasonable cause for the delay.

In the complaint filed in 1985, petitioner Mehndi Hasan Bhatti had sought action against 21 police officials including then Gujranwala DIG Jahanzeb Burki for allegedly raiding his village and forcing some men to strip and dance in front of their female family members. He said he had been elected a provincial assembly member in 1985 general elections and was in Lahore to meet the chief minister when the raid took place on May 5, 1985.

He said the raiding team had beaten to death a villager, identified as Ashiq. He said a post mortem examination carried out later on the directive of a judicial magistrate had confirmed that he had died from wounds suffered in a beating.

The petitioner said that a few days before the raid, some policemen had visited his dera in the village and asked for some court absconder.

He said instead of leaving the dera on finding no information about the absconder, the officials had allegedly held some visitors at gunpoint and extorted money from them.

He said when he intervened on behalf of the visitors, the officials had threatened him with dire consequences. Later, he said he was implicated in a false case. He said he had taken the matter to then DIG Jahanzeb Burki who refused to redress his grievance.

Bhatti said that in a speech made at a rally following his victory in the general elections, he had announced that he would take strict action against any policeman found misbehaving with people in his constituency. He said he believed the district police had since bore a grudge against him.

The complainant had named 57 men as witnesses. Of these, eight have recorded their statements. Seven of the witnesses have died since the start of hearings.

Some of the policemen nominated in the complaint have been promoted to the ranks of DSP and SP. Seven including then DIG Burki have died. As many as 30 judges have heard the complaint since 1985.

Talking to The Express Tribune, the petitioner said he was disappointed by the indefinite adjournment of the hearing.

He said he had tried hard to locate the whereabouts of the witnesses. His counsel said they had also requested the court to decide the case on the basis of available evidence.

Published in The Express Tribune, September 30th, 2015. 
COMMENTS
Comments are moderated and generally will be posted if they are on-topic and not abusive.
For more information, please see our Comments FAQ