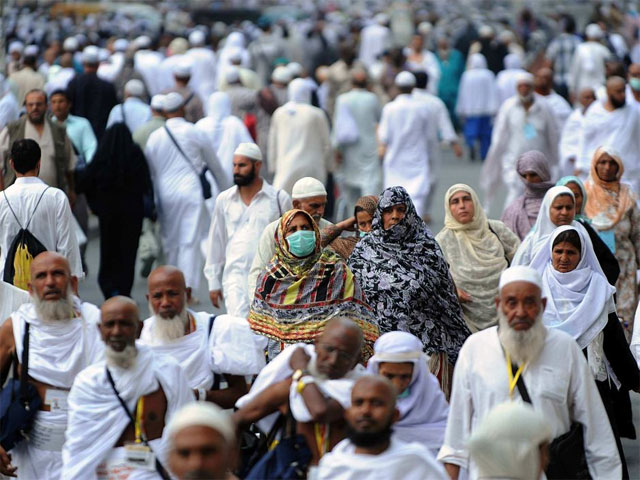 ---
TEHRAN: Iran accused Saudi Arabia of safety errors after at least 15 of its citizens died Thursday in a stampede that killed several hundred people during the annual Hajj pilgrimage.

The head of Iran's Hajj organisation, Said Ohadi, said that for "unknown reasons" two paths had been closed off near the scene of the symbolic stoning of the devil ritual where the accident later took place.

Read: At least 310 pilgrims killed, 450 injured in Hajj stampede at Mina

"This caused this tragic incident," he said on Iranian state television, giving the death toll, indicating that fatalities and casualties could rise.

Ohadi said the path closures had left only three routes to the area where the stoning ceremony was held.

"Today's incident shows mismanagement and lack of serious attention to the safety of pilgrims. There is no other explanation. The Saudi officials should be held accountable."

Iran's deputy foreign minister Hossein Amir Abdollahian said Saudi Arabia's envoy would be summoned to the foreign ministry in Tehran over the incident, in which more than 450 people were killed.

"We can in no way be indifferent to this irresponsible behaviour of Saudi Arabia. This will be dealt with through diplomatic channels," he said on state television.

Read: PM expresses condolences for Hajj stampede victims

He also accused Saudi officials of "tactlessness" over the lack of safety measures at the Hajj and said Iran had set up a special headquarters at the accident site to support Iranian pilgrims.

"Saudi Arabian officials are responsible for this incident and they should immediately endeavour to take effective measures for managing the existing crisis and providing full security for pilgrims," he was quoted as saying by the official IRNA news agency.
COMMENTS (8)
Comments are moderated and generally will be posted if they are on-topic and not abusive.
For more information, please see our Comments FAQ