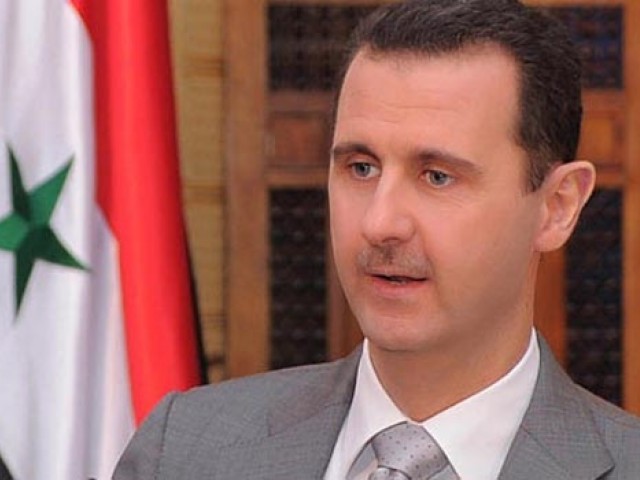 ---
DAMASCUS: Syrian President Bashar al-Assad attended holiday prayers at a Damascus mosque on Thursday, state media reported, in a rare public appearance for the embattled regime head.

"President Assad led Eidul Azha prayers at the Al Adel mosque in Damascus, with senior officials from the (ruling Baath) party, the state, and a number of Muslim religious leaders and civilians," Syria's official news agency SANA reported.

In a photograph published on his official Twitter account, Assad appears standing in prayer, flanked by Prime Minister Wael Halaqi and Grand Mufti Ahmed Badreddin Hassoun.

Read: At least 25 dead in mosque bombing in Yemen capital

On Wednesday, Assad issued two decrees increasing monthly wages for public sector employees in Syria, in an apparent gesture on the eve of the Muslim holiday.

Since the uprising against his rule erupted in March 2011, Assad's few public appearances have been mostly limited to official prayers on feast days.

Damascus has been largely spared the devastation wrought on other Syrian cities by the civil war, although there has been periodic mortar and rocket fire by rebels entrenched in the suburbs.

At least 240,000 people have been killed in the conflict.
COMMENTS (1)
Comments are moderated and generally will be posted if they are on-topic and not abusive.
For more information, please see our Comments FAQ