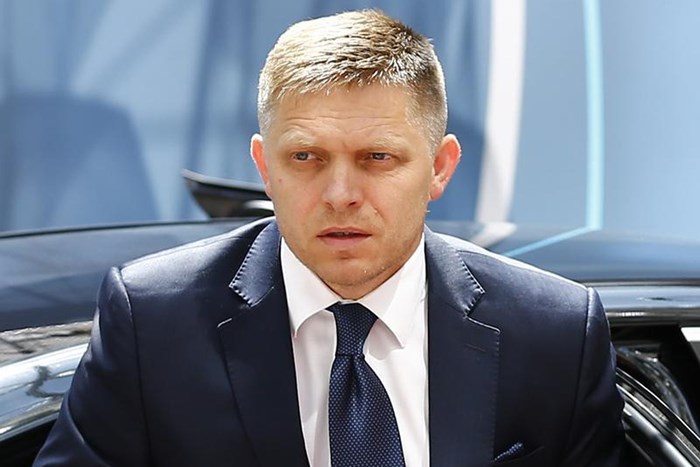 ---
BRATISLAVA: Slovakia's leftist Prime Minister Robert Fico said Wednesday his country would take legal action to dispute mandatory quotas adopted by the European Union to relocate 120,000 refugees amid an unprecedented migrant crisis.

"We will not implement the decision of the EU ... We decided that we will bring an action before the court in Luxembourg," Fico said, quoted by local media.

Read: Divided EU holds crisis summit after refugee deal forced through

He was referring to the EU's Court of Justice, which adjudicates in disputes over how Europe-wide law is interpreted and applied.

"We consider quotas something that cannot work in practice," he added.

The Slovak leader, known for populist moves, said Tuesday he would rather risk infringing EU rules than accept what he termed the "diktat of the majority" regarding refugee quotas.

He spoke shortly after EU interior ministers had pushed through a deal to relocate 120,000 refugees amid fierce opposition from central and eastern states.

Read: Slovakia refuses to accept Muslim refugees 'over absence of mosques'

Also an opponent of the quota system, leftist Czech Prime Minister Bohuslav Sobotka said Tuesday his country would not challenge it in court and pointed to the need for European unity.

"Even though I don't like the use of the quotas, I don't agree with them and as a country we voted against, Europe must not break up" over the migrant crisis, Sobotka said, quoted by the Czech CTK news agency.

Read: Under pressure: EU approves migrant deal amid opposition

"For this reason I don't want to further escalate tensions through lawsuits. You can pull the rope to some extent and then you tear it.

"We are in for other battles over a realistic approach to the migrant crisis and we need partners in Europe to listen to our arguments."