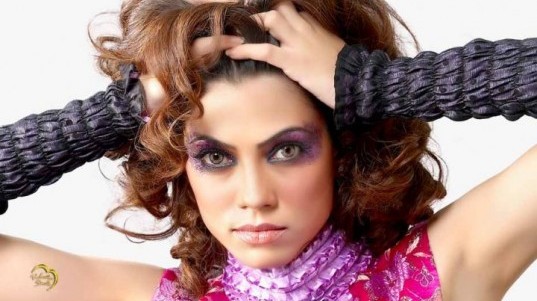 ---
KARACHI: Roomi Syed, describes herself as a model, fashion designer, poet and writer.

She is the bearer of the title 'Miss Pakistan', and held a press conference in Karachi this week to announce she had tied the knot with her maternal cousin. But the obvious question on everyone's minds was: how is she 'Miss Pakistan' when the country does not have an official beauty pageant?

What is also confusing is that Syed is a British citizen, having been brought up in the UK. Roomi Syed responded to the question saying that she represents the country and Miss Pakistan is a forum which is handled by a business tycoon called Usman Awan.

She said that she has not crossed any boundaries even in the field of modeling and has remained true to her country, her culture and her religious beliefs.

Roomi Syed has won numerous beauty pageants. She told media personnel, "To break this so called notion, of being married but still retaining the title of remaining unmarried, I thought that the media must know that now I am married, my nikah has been performed and I believe I owe it to you and to let you people know that I have married my first cousin." She said she believes in maintaining quality, rather than quantity of work and stressed that she had no plans to sign a film.

Roomi Syed is on Facebook!

For a look at the current 'Mr Pakistan' click here.