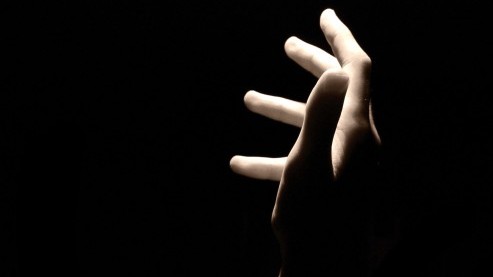 ---
KARACHI: The allure of India has made countless musicians cross the border; from Junoon and Ali Haider to Jal and Azal.

One of the newer entrants is qawwal Amjad Sabri. After the success of his song for the film Halla Bol, Bollywood recently called on qawwal singer Amjad Sabri once again to direct the music of the film Ek Aur Gunnah. The deal had been signed years ago but work was postponed after the series of terrorist attacks in Mumbai on November 26, 2008. This will not be Sabri's first step into Bollywood. His song "More Haji Piya" for Halla Bol received acclaim when it was released in 2007. The video for "More Haji Piya" featured actors Ajay Devgan and Vidya Balan as well as Sabri.

The son of qawwali legend Ghulam Farid Sabri, Amjad Sabri is carrying forward a musical legacy that his family claims has descended from Tansen. Talking about his father, Sabri said, "My father has played a vital role in my upbringing and he is my identity". Sabri told Daily Express last month, "I will be working with renowned (Indian) musicians Sonu Nigam, Kailash Kher, Shreya Ghoshal and Sukhwinder Singh." Many Pakistani singers have been featured on Indian film soundtracks, but very few have ventured into composing them.

Amjad Sabri joins an illustrious list of names - Nusrat Fateh Ali Khan, Adnan Sami Khan, Najam Sheraz and Nauman Javed. Nusrat Fateh Ali directed the music for Kartoos, Aur Pyar Ho Gaya and Kachche Dhaage. He composed eight songs for Kachche Dhaage and worked with Anu Malik for the sound track of Kartoos. Nusrat also appeared in a song ("Koi Jaane") for the film Aur Pyar Ho Gaya, which starred actors Bobby Deol and Aishwarya Rai. Adnan Sami moved to India several years ago and directed the music of Sadiyaan, Mumbai Salsa and Lucky - No Time for Love. Sami also composed the soundtrack of the Shahid Kapoor - Genelia D'Souza film Chance Pe Dance.

Najam Sheraz is the latest addition to the league of Pakistan's musical exports. The "In Se Nein" singer guest-directed the upcoming film Shaapit's music with Chirantan Bhatt and Aditya Narayan. Upcoming singer Nauman Javed is currently working on the music of Yamla Pagla Deewana. Directed by Sameer Kartin and produced by Dharmendra, the film features two tracks in Javed's voice. Javed had earlier sung "Mein Chala" for Mahesh Bhatt's film Jashnn, which starred Pakistani actor Humayun Saeed.

The film tanked at the box office but helped Javed establish himself with Indian and Pakistani music fans. But fame in India is not the only card up Sabri's sleeve. The singer will soon tour Canada and the US too. He is currently working on a collection of ghazals and qawwalis for an upcoming album.