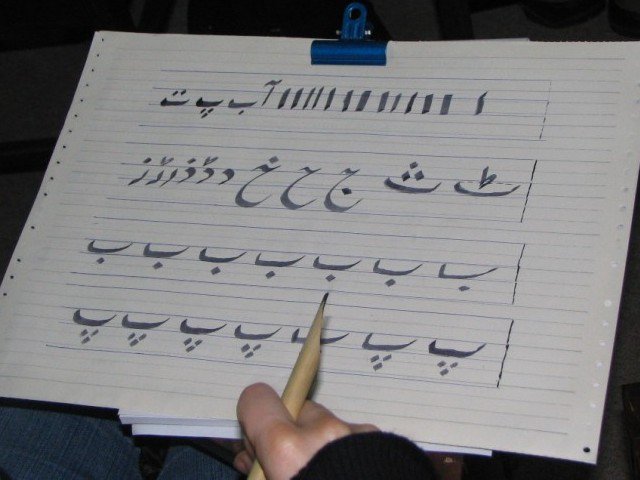 ---
LAHORE: Higher education institutions across the province are yet to implement the Higher Education Commission's (HEC) directive of using Urdu as the official language.

The federal government, through the HEC, had ordered universities to use Urdu for all correspondences by September 15. They were asked to translate their acts, statutes and websites to Urdu. The commission had ordered that admission forms be issued in Urdu alongside English.

On August 27, the HEC had issued a circular in Urdu that read, "As per Article 251 of the Constitution of Pakistan, the national language of Pakistan is Urdu, and arrangements shall be made for it being used for official and other purposes. For the purpose, the prime minister of Pakistan has approved a framework. The recipients are directed to take appropriate measure for the implementation of the framework."




Speaking to The Express Tribune, officials of some public universities in Lahore said that adopting Urdu as official language would take time. "It takes time to translate all information into Urdu and to train officials for the purpose," said an official who did not want to be named. Several other officials said that some universities did not have the resources needed to implement the order on time.

An HEC spokesperson said the deadline could be extended given the amount of work needed for educational institutions to shift to Urdu. "The deadline has not been extended yet. Any decision in this regard will be made after consultation with stakeholders," the spokesperson said.

The federal government had issued the directive to higher educational institutions after the Supreme Court ordered it to adopt Urdu as the official language. The Institution for the Promotion of National Language was asked to help institutes in implementing the orders. The directive will not have any impact on the curriculum of educational institutions.

The framework, approved by the prime minister and attached to the circular, had said that public and semi-government departments working under the federal government were required to translate and publish their policies, procedures and rules in Urdu within three months.

The framework had also called on government departments to publish their rules and regulations, and provide their forms in Urdu as well as in English.

Published in The Express Tribune, September 22nd,   2015.

 
COMMENTS
Comments are moderated and generally will be posted if they are on-topic and not abusive.
For more information, please see our Comments FAQ