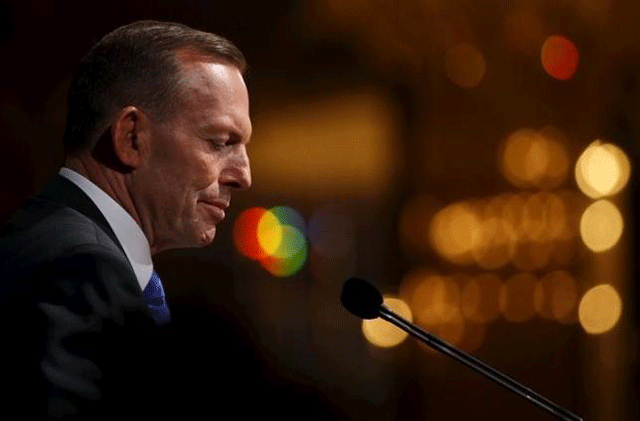 ---
CANBERRA: Embattled Australian Prime Minister Tony Abbott has been asked to step down by two senior ministers, Sky TV reported on Monday, following mounting speculation about his position and concerns about the performance of his conservative coalition government.

Foreign Minister Julie Bishop and Communications Minister Malcolm Turnbull had told Abbott to resign, Sky reported, citing unidentified sources.

Turnbull, seen as Abbott's most likely challenger, has called a media conference at Parliament House later on Monday.

Abbott emerged badly weakened from a leadership challenge by lawmakers in his own Liberal Party in February, which came about after weeks of infighting and dismal poll numbers, and pledged a new spirit of conciliation.