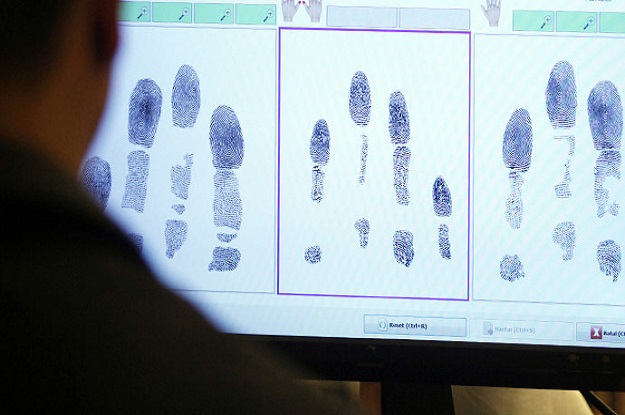 ---
ISLAMABAD:



Suspicions have been raised over the possibility of the entire database of Pakistani nationals falling into the hands of hostile foreign spy agencies through a leak, said the country's premier intelligence agency here.




The Inter-Services Intelligence (ISI) has shared its apprehensions with the National Data base and Registration Authority chief in writing.

"We [the agency] can't rule out the possibility of leakage of sensitive database [of Pakistanis] to hostile agencies – the Research and Analysis Wing (RAW), Central Intelligence Agency (CIA) and Mossad," said a report prepared by the ISI.

A copy of the report  available with The Express Tribune  suggests that the doubt is based on the ground that "the thumb-digitiser system the registration body uses was purchased from a French company of Israeli origin."

It also said that through the connective of this important system, deliberately or unintentionally, the database could be leaked to anyone.




Worth around $10 million, the Automatic Finger Print Identification System (AFIS) was purchased by NADRA from a French company, Segem, in 2004. Now, the ISI has claimed that the French-based company is 'reportedly of Israeli origin'.

NADRA has been advised by the agency to make efforts to develop indigenous software/hardware solutions and still, if needed, such procurements in future should be made from reliable and friendly countries rather than 'rival' or hostile countries.

Pakistan is among a few countries that do not recognise Israel as a 'legitimate state' and officially there exists no diplomatic relations between the two countries.

NADRA's spokesperson was asked for his comments over the issue and a questionnaire was sent to him on September 2 but the registration body did not respond it.

However, an official of the media department, who wished not to be named, said, "NADRA neither denies nor confirms receipt of the report from the ISI over the issue." During background conversations over the issue, some technical experts' associated with NADRA laughed off the ISI's claim, saying that it was not based on an understanding of NADRA's working and its software.

"NADRA database is a closed one, that is, it is not available on [the] internet. So, there are no chances of hacking or leaking," a senior technical expert claimed. In 2004, he said, NADRA obtained security clearance of the ISI before making this purchase from the said firm. "Indeed, Segem was the only firm until 2004 dealing in such software.  In international market, there was no other finger print recognition system available in the world," he said.

"In 2012, ISI had shared similar doubts and a team of their technical experts had conducted a thorough technical audit of software NADRA was using to ensure system was safe and no leakages or hacking was possible," he said.

The expert said Segem now worked under the name Segem Morpho, which he claimed, was Pakistan Army's vendor as well. "NADRA in 2013 also gave the multi-million contract of purchase of smart cards to Segem Morpho," he added.

Automatic Finger Print Identification System – which has a capacity to verify some seven million finger prints in one second – was handed over to NADRA on September 7, 2004. During a ceremony, held at NADRA headquarters, NADRA former chief Brigadier Saleem Moeen had said NADRA would now have resources to identify any applicant by using its cutting edge technology, thus, eliminating chances of ghost applicants/recipients.

However, the claim of the ex-chairman has turned out to be wrong and thousands of aliens including foreign militants successfully managed to register themselves with the database in connivance with corrupt NADRA officials.

Published in The Express Tribune, September 14th,  2015.
COMMENTS (17)
Comments are moderated and generally will be posted if they are on-topic and not abusive.
For more information, please see our Comments FAQ