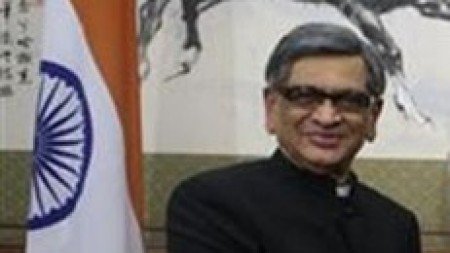 ---
THIMPHU: India's foreign minister said on Wednesday a thorough investigation would reveal why and how a diplomat posted in Islamabad had spied for Pakistan.

Junior diplomat Madhuri Gupta, who worked in the information service of the Indian embassy, was arrested by police last week after coming under suspicion.

In Thimphu, Indian Foreign Minister SM Krishna told reporters Gupta was facing a joint probe by the police and home ministry detectives. "The investigations are going on and we will have to wait till it is complete and then we will find out what was the motive and what was the modus operandi," Krishna said.

He also said New Delhi was taking the issue seriously. "That is the reason why she was called back and she is now in police custody and that only shows the seriousness of the issues involved," Krishna said.

Gupta has been charged with breaching India's Official Secrets Act which carries a maximum jail sentence of 14 years.
COMMENTS
Comments are moderated and generally will be posted if they are on-topic and not abusive.
For more information, please see our Comments FAQ