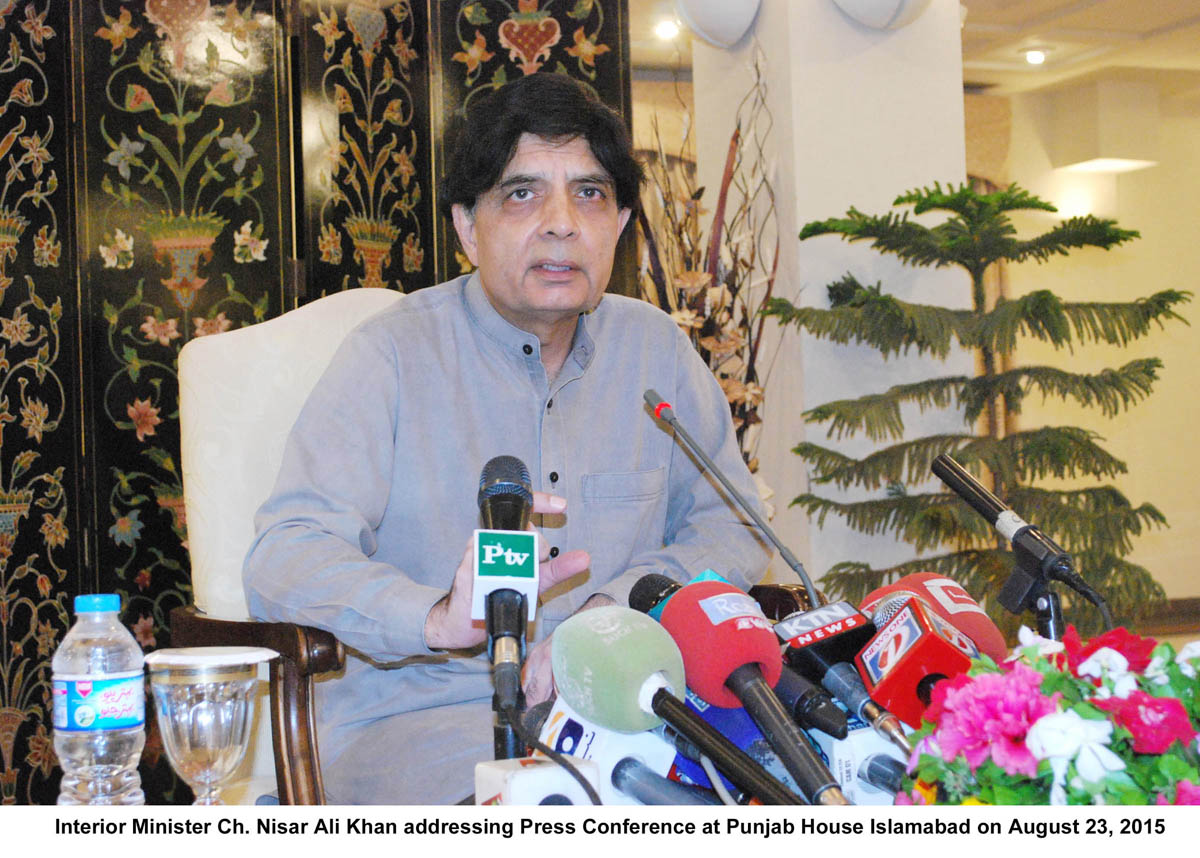 ---
ISLAMABAD: Interior Minister Chaudhry Nisar Ali Khan on Wednesday directed 'indiscriminate action' against officials involved in providing fake identity cards to foreigners.

In a statement issued on Wednesday, the interior minister said the elements involved in jeopardising the country's security should be brought to justice.

Nisar said that all elements involved in defaming NADRA do not deserve any concession.

According to NADRA spokesperson, an assistant director of the registration authority involved in issuance of fake identity card had already been arrested following directions from the interior minister.

Read: Nisar orders action against those involved in issuing fake CNICs, passports

Last month, Nisar had directed the authorities concerned to take action against those involved in issuing fake identity cards and passports.

A report shared by the Inter Services Intelligence had revealed that several top ranking officers of NADRA helped terrorists and other miscreants obtain fake national identity cards of Pakistan.

Reports suggested authorities are currently investigating officials for allegedly issuing ID cards to militants, including some linked to al Qaeda, in return for bribes as small as US$100.
COMMENTS (5)
Comments are moderated and generally will be posted if they are on-topic and not abusive.
For more information, please see our Comments FAQ