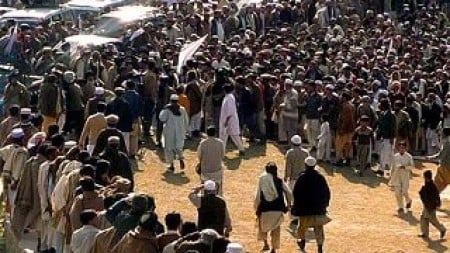 ---
DIR: Security forces arrested the third son of Tehreek-e-Nifaz Shairat Mohammadi Chief Sufi Mohammad from Dir on Tuesday.

The other sons of Sufi Mohammad were arrested by security forces some time ago. They are being detained in a jail in Peshawar.

Security forces arrested Sufi Mohammad's son Matiullah, from the Nawaan Kalay area in Timergarah and took him to an unidentified place. Matiullah is said to be between 30 to 35 years old.