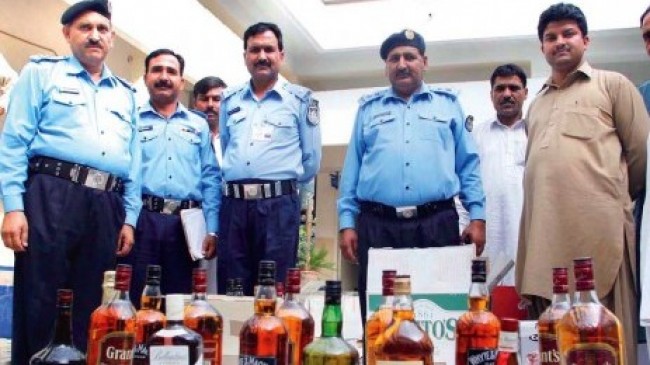 ---
ISLAMABAD: Police have seized 2,805 bottles of imported liquor in two different raids at houses in Sectors F-10/1 and F-11/4. The Crime Investigations Department received information about the presence of liquor in these houses on Monday night.

On Tuesday morning, a police party headed by SP CID Liaqat Ali raided House No.255 on Street 32 Sector F-10/1 and another party headed by SHO Shalimar Ghulam Muhammad Bakir, raided House No.298 in Street 56 Sector F-11/4. Police also arrested two suspects including a Kenyan National, Brian Sun.

During investigations, the suspects revealed that the supply of liquor had been paid for and ordered by Zahid Maseeh, Nadeem Malik and Malik Israr, all residents of Islamabad. Shalimar Police dispatched teams on Tuesday evening and arrested the accused. All five suspects will be presented in court today. The seized liquor included expensive French brands.