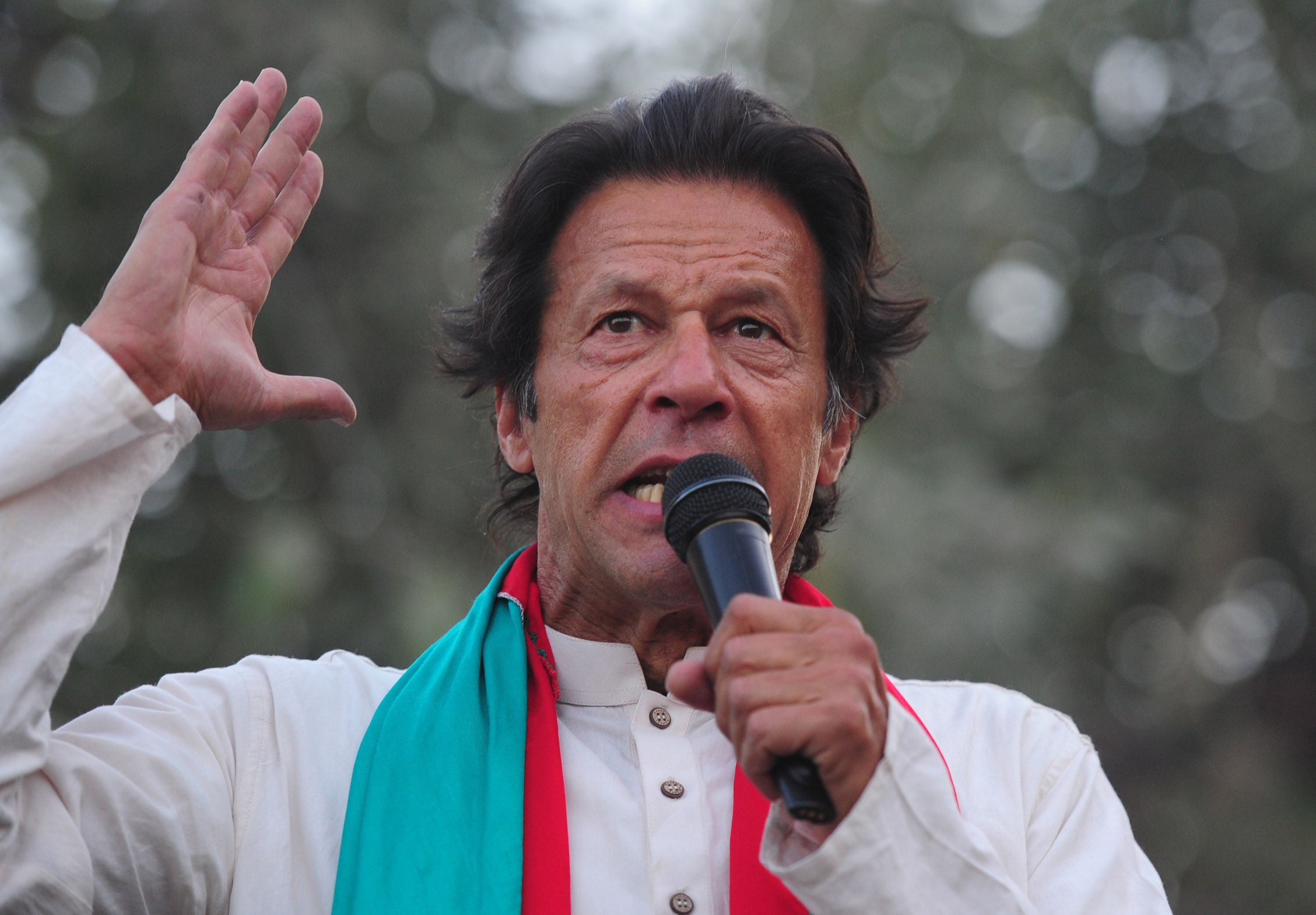 ---
ISLAMABAD: Expressing dismay over the "tone and tenor" of Pakistan Tehreek-e-Insaaf (PTI) chief Imran Khan's letter, the Election Commission of Pakistan (ECP) has made it clear that only a superior authority, not the PTI, can seek an explanation from the poll body.

While admitting that "a political party has every right to write to the ECP", the poll body in its three-point response to PTI's letter said no political party has any right to seek explanation or dictate its terms to the poll body as it would be "tantamount to impeding the independence of the ECP as enshrined in the Constitution."

Read: Imran asks ECP to punish officials responsible for 'illegalities' in 2013 polls

After a judicial commission probing alleged rigging in the 2013 general elections announced its verdict last month, PTI had written a letter to the ECP on July 30, seeking an explanation on its proposals to address and rectify the failures and breaches in the organisation and conduct of the 2013 general elections in view of the findings of the final report of the inquiry commission. In addition, the party had also asked the ECP to initiate criminal prosecutions against all concerned officials for breach of official duties during the elections.

Later, the PTI chairman threatened to launch a movement against the commission in case the ECP failed to respond, and also demanded resignations of provincial members of the ECP.

Read: Imran Khan threatens sit-in against poll body

Responding to Khan, ECP Secretary Babar Yaqoob Fateh Muhammad said a meeting was held on August 24 in the chambers of the Chief Election Commissioner (CEC) to discuss and deliberate on the letter addressed by the PTI chief to the CEC.

While expressing dismay over the 'tone and tenor' of the letter sent by the PTI chief, the ECP's three point letter reads, "It was noticed that seeking an explanation of the commission is the sole obligation of a superior authority which prerogative the PTI cannot claim to enjoy."

Read: PTI mulls filing reference against ECP members

Commenting on the final report of the general election 2013 Inquiry Commission 2015, ECP said it has reiterated its constitutional duty to overcome any shortages of resources and challenges of capacity. "In this regard, Parliament privileged to legislate on electoral reforms has already been briefed on the future course of the ECP has set for itself," the ECP added.

The poll body further maintained that the actions taken or to be taken on the final report of inquiry commission is a matter only for the ECP to decide and no other party or agency should intervene in it.


COMMENTS (23)
Comments are moderated and generally will be posted if they are on-topic and not abusive.
For more information, please see our Comments FAQ