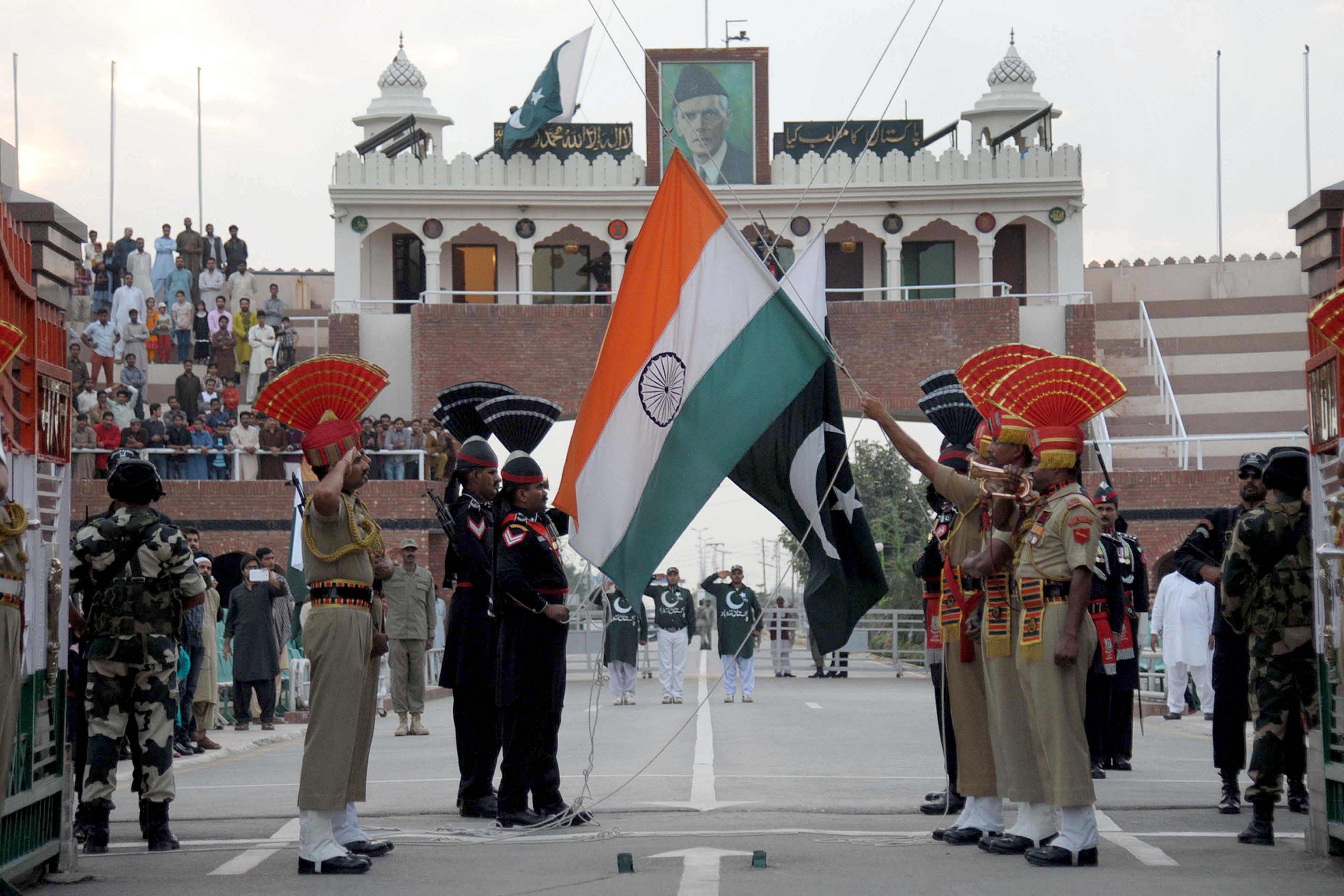 ---
ISLAMABAD:



Foreign policy experts have decried the suspension of  Pakistan-India dialogue, saying it was a "setback for regional peace". The experts said they believe that both the neighbours would suffer because of the deadlock.




National Defence University's Prof Dr Pervaiz Iqbal Cheema and South Asian affairs expert Dr Rasheed Ahmad Khan said that delaying the national security advisers (NSA) meeting was not good for regional peace.

Dr Cheema termed the Indian foreign minister's preconditions for the talks "irrational". He said that fixing preconditions was not a good idea.

"It's just an attempt of [Indian Prime Minister Narendra] Modi's government to break free of the Ufa commitment under the pretext of Sartaj Aziz's meeting with Hurriyat leaders."

There is nothing wrong with Pakistan consulting with Kashmiri leaders before the bilateral dialogue with India, added Dr Cheema.

Dr Khan pointed towards possible global implications of the development. He said suspension of dialogue could have more implications for Pakistan, as US President Barack Obama has already expressed concern on the activities of banned outfits in Pakistan.

Kashmir issue

Peshawar University political science department head Dr AZ Hilaly said the "traditionally rigid attitude of India" reflected in the deadlock.

He said the Indian government wants to show the people that it has distanced Pakistan from the Kashmir issue.

"Dialogue should be meaningful. Now the American government's stance has also changed towards South Asia. The US has asked Pakistan and India to talk on the Kashmir issue with each other."

Dr Hilaly said it's not easy for India to play with this issue internationally, as Pakistan is now a full member of the Shanghai Cooperation Organisation and it has good ties with Russia.

Dr Cheema said: "Even if terrorism were on the agenda, Indian state terrorism in Kashmir will be on top of the programme."

He said Pakistan could consult with anyone before the bilateral dialogue, but the Indian government has made it an issue. "Pakistan has no objection if India wishes to consult Kashmiri leaders before the talks."

'No miscommunication'

Expressing dismay on the regression in development of NSA-level talks, Pakistan Peoples Party Vice President Sherry Rehman said: "India should not stifle progress of bilateral talks by changing the rules of engagement.

If there was some miscommunication between the two countries at Ufa, it has surely been rectified." Sherry said India was setting new preconditions for the talks.

"This is helpful neither for Pakistan nor for India. Smart diplomacy is not about such narrow windows for engagement."

She said the meeting with Hurriyat leaders – the actual issue of contention in India – is a routine meeting that Pakistan refuses to take dictation on.


Published in The Express Tribune, August 23rd, 2015.
COMMENTS (30)
Comments are moderated and generally will be posted if they are on-topic and not abusive.
For more information, please see our Comments FAQ