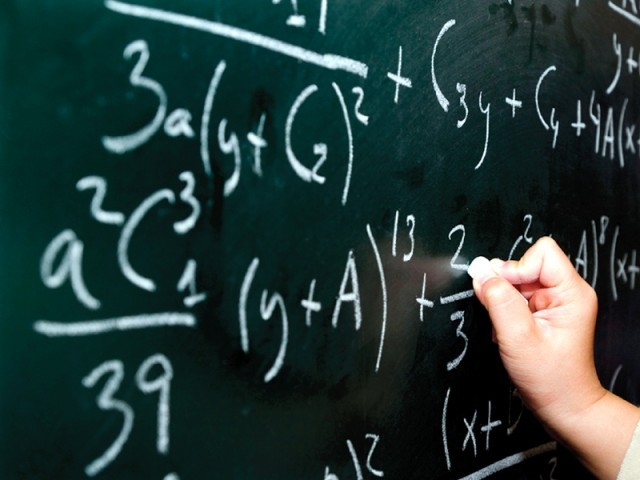 ---
KARACHI: The Federation of All Pakistan Universities Academic Staff Association (Fapuasa) has announced to observe a 'black' day across Sindh on August 21 and to suspend teaching activities in all varsities from Monday.

This was announced by the association after its representatives met those of the Sindh Universities Officers Federation (SUOF) at the NED University of Engineering and Technology on Thursday.

"All universities will observe a black day, including protest walks, on Friday," announced Fapuasa's Sindh president, Dr Ayaz Keerio. The meeting also resolved that if the advertisement for vacancies published by the Sindh government was not withdrawn by Sunday, universities across the province would go on complete shutdown strike.

Read: University politics: FAPUASA calls off protest after govt gives in

"If they do not withdraw the advertisement, teaching activities will be suspended from Monday and all teachers will wear black armbands," said Keerio.

The agenda of the meeting was to discuss the advertisement of the posts of 16 university registrars and 18 controllers of examinations on July 17. Despite repeated assurances by the higher education secretary, Iqbal Durrani, the Sindh government did not withdraw the advertisement before the final date for submission of applications, lamented the NED Teachers' Association president Syed Usman Ali Shah.  "A general body meeting has been called on Wednesday, August 26, which will decide the future course of action," Shah told The Express Tribune.

After the teachers observed a black day across the province on August 5, a meeting was held between the government officials and Fapuasa representatives. "They promised us on August 10 that the advertisement will be withdrawn within 10 days but today they have sent us a letter that a summary has been forwarded for approval," Shah explained, "This means that they will not take the advertisement back and the summary will be rejected."

Read: Sindh University teacher pleads Saudi govt for Zakat, WikiLeaks exposes




On the day of the strike, all academic and non-academic activities will remain suspended in varsities across the province. Meanwhile the registrars of University of Karachi (KU) and NED said that the universities will not be closed. "Protest is their right but closing the university is not possible," said NED registrar Ghazanfar Hussain. Seconding Hussain's view, KU registrar Moazzam Ali said that the university will not be closed but classes and students will be adversely affected by this action.

Speaking about their strategy, Shah said that they plan to continue the protest until the problem is resolved. "We will conduct classes on the roads if this continues," he added.

Fapuasa and SUOF also demanded that a revised version of the University Act be tabled in the Sindh Assembly for a permanent resolution to the problem.

Published in The Express Tribune, August 21st, 2015.