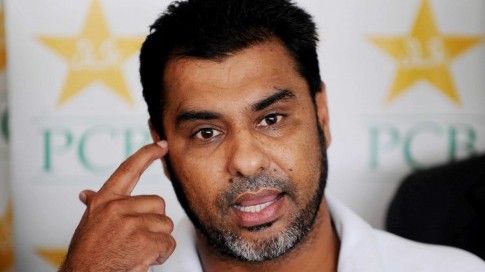 ---
ISLAMABAD: Pakistan cricket team coach Waqar Younis is positive of his side's chances but avoided making predictions about the result and said that he will look to rediscover the team's trademark flair as they defend their World Twenty20 title in the West Indies.

"Twenty20 is a different type of cricket where no one can predict anything but it is important to perform to your potential.You have to bowl, bat and field well on the given day in order to win the match," Waqar said.

"I will try to induct the same kind of aggression and fire inthe team, which was Pakistan's trademark in 1990s as it is necessary for us to win and retain the title," Waqar said, ahead of the team's departure for the Caribbean.

Captain Shahid Afridi noted that his side would miss Umar Gul, the world's leading T20 wicket-taker, although he said that the rest of his bowling attack was good enough to make up for his absence.

"Umar is an expert of reverse swing. He could have been lethal on the slow pitches in the West Indies but all the other available players are also equally good and eager to perform in the megaevent," Afridi said.

Afridi is confident for his spinners, who will play a key roleon the slow and low wickets in the West Indies. "Saeed Ajmal, Mohammad Hafeez and Abdul Rehman are all brilliant spinners and can play the role of match-winner against any team," Afridi said.

However the team's manager, Yawar Saeed said that the team had put behind the disappointments and controversies from the disastrous tour of Australia and were looking forward to the World Twenty20.

"Whatever happened during the Australian tour is history now and the players are looking forward to give their best in the championship," he said.

"Those who are in the team I think have learnt their lessons and there is no disharmony in the team now. The players know their boundaries and they know they can't cross those boundaries. If anyplayer does indulge in indiscipline no time will be wasted in taking action against him," he said.