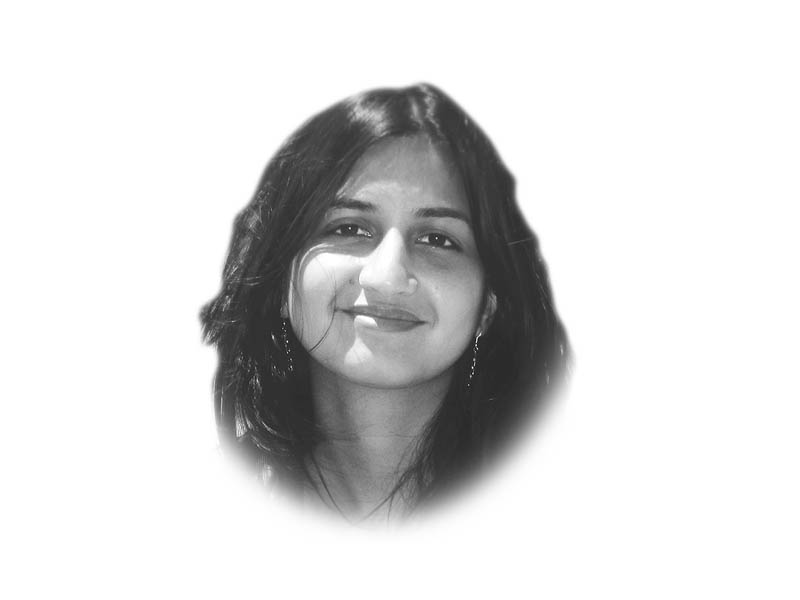 ---
Where will the children of Kasur go for justice? The children whose lives are worth a Rs50 porn video?

When parents protest for their children's rights, they are assaulted by the police; their MPA Malik Ahmed Saeed allegedly used his powers to free a key suspect and the law minister of their province, Rana Sanaullah, says the report on the sexual abuse scandal is defaming the country. It seems that the knowledge of the violence, for the law minister, is worse than the violence itself. And unfortunately, for this country, Mr Sanaullah is not ashamed of his own criminal failing.

So where will these children of Kasur go then, whose stories of rape are shameful for the government? Where will these children go whose bodies have been touched in ways that will forever haunt them, the children whose identities have been reduced to 'sexual victims', the children who may never learn to trust again? Where will they get justice? And what will it take for this country to start caring about the sexual violence that it is infested by?

It seems that the biggest child abuse scandal in Pakistan is still not outrageous enough, not brutal enough, for Pakistanis to understand the problem of sexual violence. The men in power are more concerned with what didn't happen in the case as opposed to what did and there is a deliberate focus by government authorities and some journalists on making the issue appear as insignificant as possible. There is more concern about why this case has surfaced now than the fact that it has, and gross arguments are being presented, such as victims were not children but teenagers.

Sections of the media seem determined to make the sufferers appear as liars, while others seems focused on the number of victims — they say it was seven and not 280. As if seven children sexually violated and filmed is acceptable. The argument used here, as was used by a leading journalist of the country, is that if there were more victims, they should have reached out to the police. This is a brutally insensitive argument given how out of reach the justice system really is. I think I have better access to justice than the children of Kasur, but I have never had the courage to file an FIR because of the questions one has to face from the police.

The journalist in question, who has a large fan following, said in his show that the matter isn't really all that extraordinary because such things happen all the time, everywhere. It may not be extraordinary for him, but it certainly is for every single person who is subjected to abuse. Every act of sexual violence impacts you for life and to make it seem as a usual matter only adds to the acceptability of sexual abuse. He also hinted that whatever happened could have been consensual. Does this journalist even understand what it means to have consensual sex and if abuse subjected on a minor can ever be consensual?

If this is how the Kasur incident is seen, it makes one wonder what is thought of the abuse of homeless children who are subjected to everyday rape and assault on the streets of this pure land. Are we going to say next that street children want it or that sexual violence just has to be accepted as part of homeless life?

These comments by the media, of ministers and parliamentarians, basically lend systematic support to the circle of sexual violence. These people may not be direct perpetrators, but they allow for the violence to continue and are responsible for its perpetuation.

Bilawal Bhutto Zardari called the incident a slap on the Punjab government's face, but the incident is not a slap on any provincial government's face, but a slap across the face of this society that prides itself on its religious and cultural values, keeps up a facade of piety, but remains ignorant or chooses to ignore the sexual violence that is prevalent in their own homes.

The case is also being portrayed as a Punjab problem or a gaun dihaat problem and while such cases may be prevalent in greater numbers in rural areas, abuse is by no means limited to a certain socioeconomic class or a province. I have never lived in a gaaon or a dihaat and most of my friends and relatives haven't either. Yet, it surprises me more when someone says they have never been abused as opposed to when they say they have been. I grew up thinking that it happens to everyone because that's how widespread violence is in our society.

The attitude in this society is such that when my friend told an aunt about the abuse she had faced in the family, she was told to take it to her grave. "Ye baat kisi say na kehna … apni kabar tak lai jana."

So to those in the media questioning why the victims didn't reach out to the police, that's what we all do. We take it to our graves, and no, not because it was consensual. 

Published in The Express Tribune, August 12th, 2015.

Like Opinion & Editorial on Facebook, follow @ETOpEd on Twitter to receive all updates on all our daily pieces.