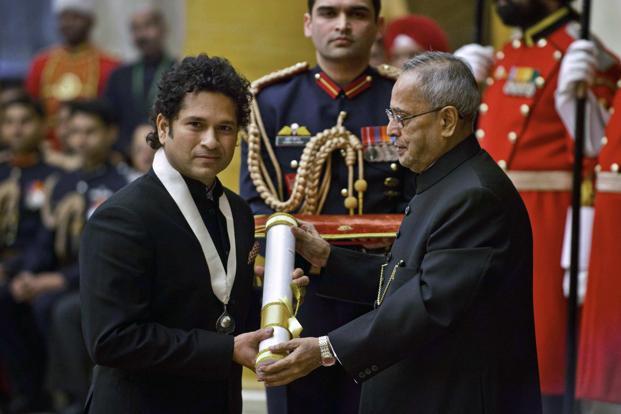 ---
The Madhya Pradesh High Court on Monday dismissed a petition filed against Indian batting legend Sachin Tendulkar to deprive him of his Bharat Ratna, the highest civilian award.

The petition was filed by VK Naswah who believed that Tendulkar exploited the honour to 'earn money by endorsing commercial products'.

The division bench of Justices Rajendra Menon and S K Gupta dismissed the petition citing it as not maintainable, as reported by Press Trust of India.

The court further said that Naswah can approach the Union Government with his demand.

The petition required Tendulkar to return his Bharat Ratna on moral grounds as he had used the 'fame' of the award negatively to earn money which is against the 'dignity and legacy' of the award.

Naswah also said that the Bharat Ratna was a not a title to be used before a name as published in the book as 'Bharat Ratna Sachin Tendulkar'.

He told reporters later that he will approach the Centre on the issue and if no action is taken then he may move the case to the Supreme Court.