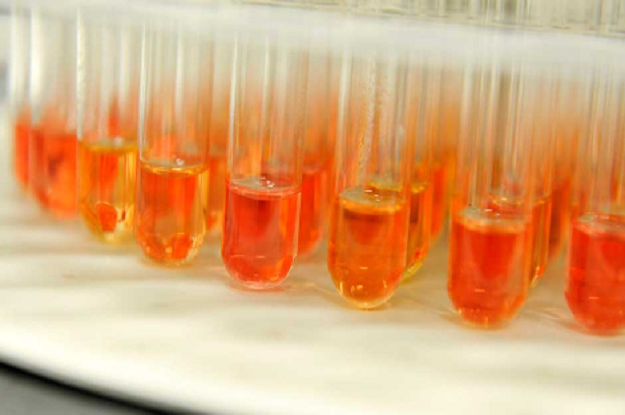 ---
KARACHI: Pakistan will be hosting the 48th International Chemistry Olympiad (IChO) in Karachi next year at the International Centre for Chemical and Biological Sciences (ICCBS), University of Karachi (KU).

"For the first time in the history of IChO since 1968, Pakistan will be hosting this mega event," announced Prof Dr Attaur Rahman, IChO 2016 president and former Higher Education Commission (HEC) chairperson.

He was addressing a press conference held at Hussain Ebrahim Jamal Research Institute of Chemistry on Monday.

"Around 400 young chemists and 150 experts from more than 75 countries are expected to participate in this global chemistry competition," Rahman revealed. The event will be held from July 20 till July 29 next year, he said. "This event will help us portray a positive image of Pakistan in the world and provide a platform to the local populace to showcase their talents.




"All the international delegates attending the competition will stay in ICCBS's well-maintained and fully air-conditioned hostels and guest houses," said Rahman. "We will ensure effective security arrangements in our centres that possess state-of-the-art research facilities.

Read: Roots Olympiad 2015: Students thinking critically

"We just have 11 months to make all the arrangements," said ICCBS director Prof Dr Muhammad Iqbal Choudhary. HEC has agreed to support ICCBS for organising this event, he added. Pakistani National Chemistry Olympiad team leader and National Chemistry Talent Contest coordinator Prof Dr Khalid Khan said that an IChO inspection team will visit Karachi in December 2015 to examine the event's arrangements including security and accommodation.

Khan said that the 10-day activity will consist of practical and theoretical tests, trainings and competitions. The event will be full of scientific contests in which the 300 participants will be examined on different criterion, he added.

Pakistan was an observer of the IChO in 2004 and obtained full membership in 2005 in Taiwan. Khan mentioned that two Pakistani students recently won bronze medals at the 47th IChO held in Baku, Azerbaijan.

Rahman said that scientific knowledge is an important part of development of human beings. "Our country has never given the importance to scientific studies and competitions that they deserve," he remarked. He quoted the example of Singapore, which has done tremendously by just focusing on scientific studies.

Published in The Express Tribune, August 11th, 2015.