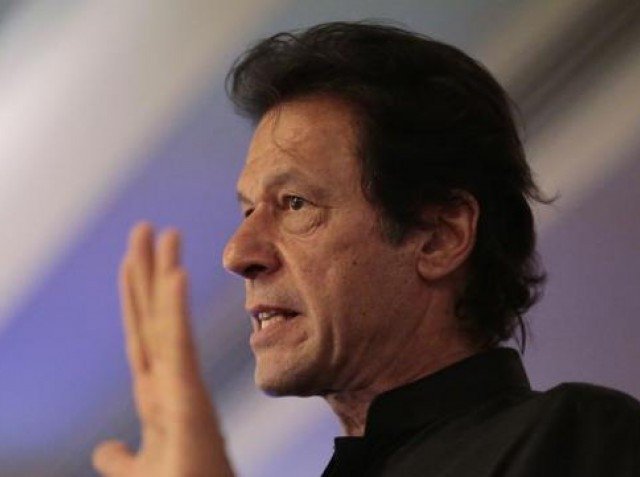 ---
Pakistan Tehreek-e-Insaf chief Imran Khan said on Monday that as a Pakistani, his head hangs in shame after hearing about child-abuse case in Kasur, Punjab.

"I asked my party workers and my wife to visit Kasur to find out about the child abuse case. Reham Khan has told me what happened there. I am ashamed as a Pakistani," he said.

Imran Khan was speaking at a conference held in Haripur, Khyber-Pakhtunkhwa for NA-19 election campaign.

Read: Will raise child porn case in NA: Imran Khan

He was referring to the child pornography ring case, wherein a gang of 20 to 25 men are believed to have filmed as many as 400 videos of sexual abuse, involving at least 280 children belonging to the Hussain Khan Wala village near Kasur.

Criticising the police in Punjab, the PTI chief said that the justice had been delayed because the police was corrupt. "I have come to know that when parents of the abused children went to lodge the complaints they were severely beaten," he said.

Imran alleged that police officials in Kasur were forcing parents to compromise with the abusers. "Punjab police was corrupted by Nawaz Sharif who has come to power for the sixth time in the province but only destroyed the policing system in Punjab."

He also spoke against the Model Town massacre in June 2014 and said that no one has so far been held responsible for it.

Read: Human rights tragedy: Bilawal condemns Kasur child abuse 

"K-P's police is the best of all in the country because we have implemented merit here and the police never lodge false complaints unlike Punjab and Sindh," he said.

Concluding his address, Imram said that the by-elections on August 16 would be a fight between old and new system.

Reham urges Punjab to take immediate action against culprits

Meanwhile, after meeting the families of the victims of Kasur child porn scandal, Reham Khan urged the Punjab Chief Minister Shahbaz Sharif on Monday to take immediate action if he cannot visit the victims due to security reasons, Express News reported.

Addressing the media, Reham said, "As a mother, I request all political parties to avoid point scoring on this issue. The PTI chief's wife added that people have high expectations from all political forces in Parliament to take concrete action against the Kasur incident.

She also appealed the child protection commission to take immediate notice of the horrific incident.

Read: Punjab CM orders judicial inquiry into Kasur child porn scandal

Claiming that cases of child abuse happen in every city of the country, Reham said, "It is not just one incident; as a society, we have to eliminate this menace of child abuse."

Commenting on the Pakistan Tehreek-e-Insaf (PTI) role, she said there is huge responsibility on the PTI to raise the issue as they are seen a force of change.


COMMENTS (11)
Comments are moderated and generally will be posted if they are on-topic and not abusive.
For more information, please see our Comments FAQ