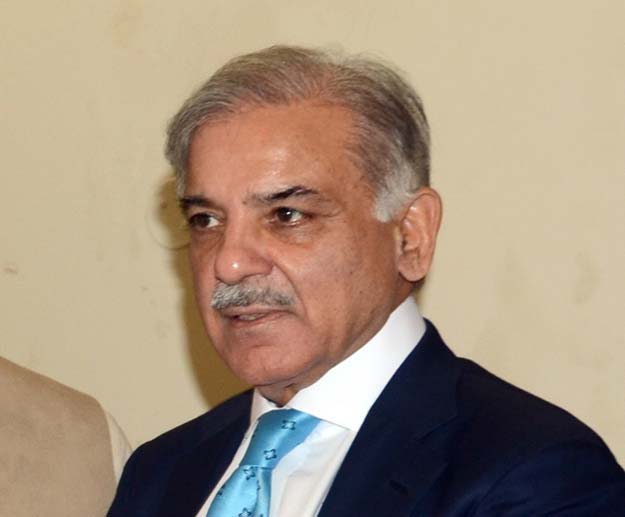 ---
LAHORE: Punjab Chief Minister Shahbaz Sharif ordered on Sunday a judicial inquiry into the country's biggest child pornography scandal in Kasur.

"I have ordered a judicial inquiry into the Kasur incident," said the chief minister after holding a high-level meeting with police and the civil administration.

Shahbaz directed the Punjab home department to forward a request to the chief justice of the Lahore High Court for the constitution of a judicial commission to probe into the sickening child abuse.


محکمہ داخلہ چیف جسٹس لاہورہائی کورٹ کو ڈسٹرکٹ اینڈ سیشن جج کی سطح پر انکوائری کمیشن تشکیل دینے کے لئے فوری درخواست کرے ۔وزیراعلیٰ کی ہدایت

— Punjab 2013-18 (@Punjab13to18) August 9, 2015
پنجاب حکومت قصور میں پیش آنے والے واقعہ کی جوڈیشل انکوائری کرائے گی ۔وزیراعلیٰ پنجاب محمد شہباز شریف

— Punjab 2013-18 (@Punjab13to18) August 9, 2015


Read: Police play down Kasur child porn scandal

The order comes a day after the country's biggest child pornography scandal went viral on social media. A committee tasked to investigate the scandal submitted its report to the Punjab chief minister on Saturday.

The chief minister had claimed the perpetrators of the incident will not be able to evade law and assured the government will provide justice to the victims at all costs.

Earlier on Sunday, the chief minister had summoned an emergency meeting over the child abuse case. The investigation officer briefed the provincial chief minister regarding the incident.

At least seven accused have been arrested after around 280 children in remote villages in Kasur district were targeted in a criminal operation that began in 2006. According to details, a gang of 20 to 25 men had filmed as many as 400 videos of sexual abuse involving at least 280 children belonging to Hussain Khan Wala village.

Read: Eight members of Ganda Singh Wala pedophile group arrested: RPO

The acts of abuse were filmed and then sold to paedophiles on the internet and locally. The children who were targeted were reportedly blackmailed and coerced into stealing jewellery and money from their own homes. Families eventually learnt of the crime when several children confessed to their parents.

PTI calls for immediate actions

Leader of Opposition in the Punjab Assembly Mian Mehmoodur Rasheed condemned the sickening incident and called for immediate action in the case.

"On behalf of PTI and party chief Imran Khan, I demand that a judicial inquiry be conducted immediately and perpetrators of such crime should be tried in military courts," Rasheed said, while speaking to the media.

Criticising the Punjab government, the leader of the opposition said the incident had exposed the Punjab chief minister and his claims of good governance.

Read: Human rights tragedy: Bilawal condemns Kasur child abuse

"There is no example of any incident of such kind in the country's history," he said. "Shahbaz Sharif should have been here the very first day of the incident but he is nowhere to find."

Earlier upon his arrival in Kasur, Rasheed met with parents of the victims and assured them of his party's support.