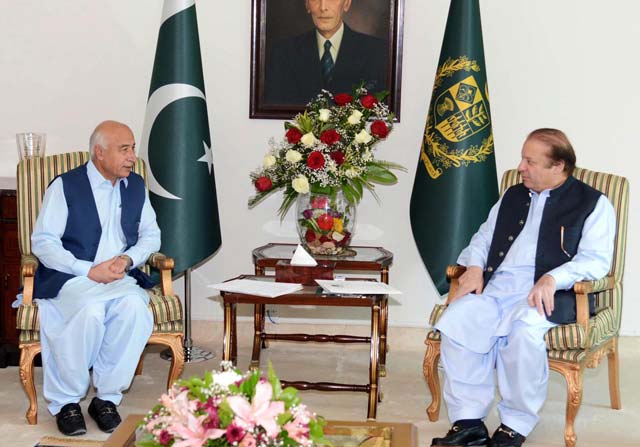 ---
ISLAMABAD: Prime Minister Nawaz Sharif on Tuesday said the federal government is funding the ongoing development projects in Balochistan on priority basis and the port city of Gwadar will be linked to other cities of the country to utilise its true potential.

The premier expressed these views during a meeting with Balochistan Chief Minster Dr Abdul Malik Baloch at PM House.

Reiterating the government's commitment to make Balochistan the economic hub of the country, Nawaz said his government plans to connect Pakistan with Central Asia via Tirmiz and soon Balochistan will be the central point of the economic activity of the whole region.

Commenting on the multi-billion China Pakistan Economic Corridor (CPEC) projects,  the prime minister said Balochistan is the main beneficiary of CPEC.

During the meeting, CM Balochistan apprised the premier about the development projects and security situation of the province.

National Party chief Mir Hasil Bazinjo was also present during the meeting.