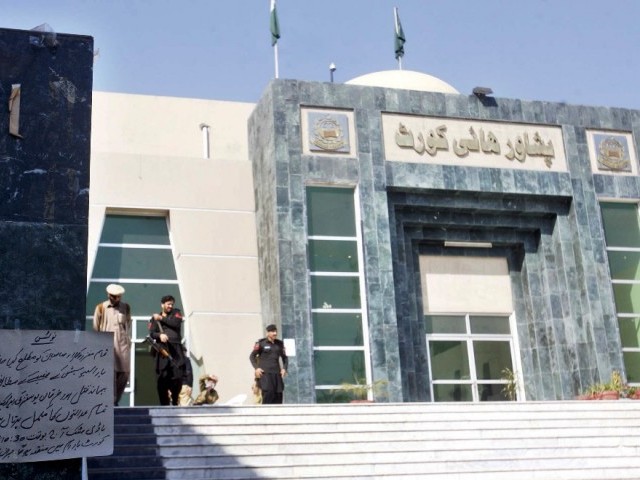 ---
PESHAWAR: The Peshawar High Court has dismissed the bail plea of a Federal Investigation Agency detainee arrested on charges of blackmailing a woman by sharing objectionable pictures on her Facebook.

A single-member bench of Justice Roohul Amin Khan dismissed the application of Rizwanul Haq, a resident of Bara Kahu, Islamabad on Monday.

The accused was arrested by the FIA under sections 36 and 37 of the Electronic Transaction Ordinance 2002 [violation of privacy, damage to information system] and Section 30 of the Telegraph Act 1885 [retaining a message delivered by mistake].

The arrest was made after Aisha*, a resident of Nowshera, registered an FIR against the accused on January 7.

Haq wanted to marry Aisha and was pressing her to seek a divorce from her husband. Upon Aisha's refusal, the report stated, Haq hacked into her Facebook and shared objectionable pictures of her with her husband and mother-in-law.

The blackmailing led to trouble within the family. The family sought explanations from Aisha multiple times and her husband eventually divorced her over the said matter.

During the course of proceedings, FM Sabir, standing counsel for the FIA, said the accused initially told Aisha that he likes her and wants to marry her. He added Haq has damaged his client's personal life.

FIA Cybercrime Wing Inspector Adnan informed the court that after the FIR was registered, the investigation was initiated. "The accused had hacked into the woman's Facebook and used it for blackmailing her," he said.

The court was further informed the FIA tracked Haq down through his own Facebook profile. A lower court had already dismissed Haq's bail plea and the PHC was requested not to grant bail since he has committed a "crime against the society." The pictures, shared on Aisha's Facebook, were also recovered from the possession of Haq which proved his involvement.

On the other hand, the accused's counsel told the court his client was fraudulently implicated, saying he had nothing to do with sharing of any kind of objectionable pictures of the woman.

After hearing the detailed arguments, the court dismissed the bail plea of the accused.

*NAME HAS BEEN CHANGED TO PROTECT IDENTITY

Published in The Express Tribune, August 4th, 2015.