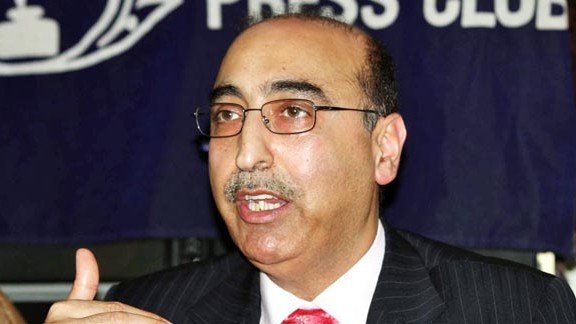 ---
ISLAMABAD:
Foreign Office Spokesman Abdul Basit said on Monday that the dialogue process that has come to a halt following the Mumbai attacks should be resumed in best interest of both the countries.
Abdul Basit said that a meeting between the two prime minsters was scheduled for Sunday according to the road map issued by India in February, but no indication of such a meeting has been given from the Indian side.
He added that from the perspective of Pakistan, a composite dialogue must be resumed on issues including actions against terrorism, water crisis and Kashmir.
He also said that the expected meeting between the two prime ministers in this SAARC summit will be important for resumption of dialogue process.
COMMENTS (1)
Comments are moderated and generally will be posted if they are on-topic and not abusive.
For more information, please see our Comments FAQ