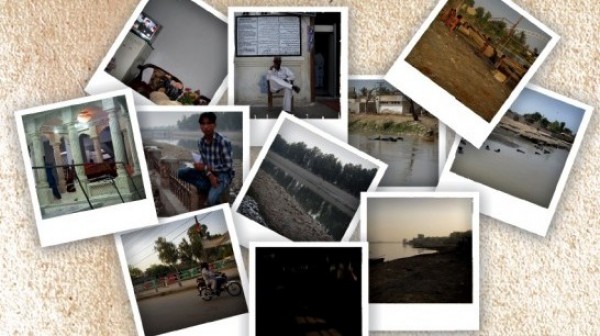 ---
KARACHI: On the last day of my small tour of upper Sindh, I pass some burning waste.

There is an oddness to the ashen garbage as fumes rise and hover in the air. It seems like an ancient ritual is taking place. I recall my travels in India when I saw bodies slowly smoke away by the Ganges. The evidence says that Moen jo Daro came to a violent end. The civilisation was falling into decline but ultimately, invading Aryan hordes massacred the people of the city. This is the land of loss. And life. Invasion and cultivation. A multitude of things of which I have seen and documented but a dot on the landscape.

At Sukkur airport, waiting for my flight to Karachi, there are at least fifteen Chinese businessmen toying absent mindedly with their mobile phones. The Chinese are visibly doing up our ports and power plants. But what are they doing here in such numbers under the radar in Sukkur? I look at them. I think about having a chat. But I am tired. I want to go home. Coming out of the Karachi airport, I see the golden arches of McDonalds.

I have never been so pleased to see a piece of crass, mass, commercialised Americana. Moen jo Daro was civilisation five thousand years. This is civilisation now, whether we like it or not. It was an enlivening feeling to leave Karachi for five days. It was even better to come back. Returning from the airport to my flat I call my brother in Lahore. I tell him about my trip and say I want to visit Sehwan Sharif in August for the urs of Lal Shahbaz Qalandar. "You really like Sindh, huh?" "Not really," I reply. "I don't know. Can't really say. I just want to go there." "Then go for it," he says. "I will. I will." And I will.