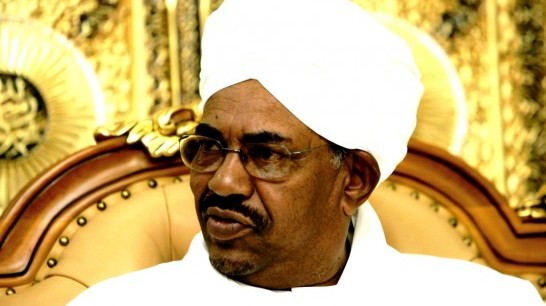 ---
KHARTOUM: Sudanese President Omar al-Beshir, wanted by the International Criminal Court, was on Monday declared winner of the country's first multi-party presidential election in over two decades.

Beshir, who has long had troubled relations with the West, immediately pledged to respect the provisions of a Western-backed peace agreement with southern rebels that put an end to Africa's longest-running civil war. But his poll victory, 21 years after he seized power in a bloodless coup, was marred by opposition boycotts, allegations of fraud and question marks over the transparency of the count from European monitors.

"The winner in the election of the president of the republic is Omar Hassan Ahmed al-Beshir from the National Congress Party," the chairman of the National Election Commission Abel Alier told reporters in Khartoum. Beshir won 68 percent of votes, Alier added.

Salva Kiir, leader of the former rebel Sudan People's Liberation Movement (SPLM), was meanwhile declared winner of the simultaneous election for the presidency of the autonomous government of south Sudan. Kiir, a former rebel commander and fervent Christian who is committed to independence from the Khartoum government, won 92.9 percent of the election in the south with 2,616,613 votes, Alier said.

Kiir had chosen not to stand against Beshir for the national presidency but instead to campaign to lead the south up to a vote on independence promised for January next year under the landmark 2005 peace deal between his movement and the Khartoum government.

In a televised address straight after his victory, Beshir, who championed Sudanese unity in his campaign, pledged that the independence vote would go ahead on time. "I assure (you) the referendum in south Sudan will take place on schedule," he said. Victory for Beshir in the national election had been virtually guaranteed by the withdrawal of his two key challengers in the presidential race Sudan's last democratically elected leader, prime minister Sadiq al-Mahdi who he overthrew in his 1989 coup, and SPLM candidate Yasser Arman.

The withdrawal of Arman and Mahdi were announced after the ballot papers were printed, controversially in a state printing press. Southerners voted overwhelmingly for Arman, despite his boycott, according to partial results. Beshir has been hoping that a landslide victory in the landmark elections would discredit an arrest warrant issued against him by the International Criminal Court in March 2009 for alleged war crimes in the western region of Darfur.

Darfur, an arid region the size of France, has been gripped by a civil war since 2003 when ethnic rebels rose up against the Khartoum government complaining of marginalisation. The war has cost the lives of 300,000 and displaced around 2.7 million, according to the United Nations.

Khartoum puts the toll at 10,000. In his victory address, Beshir promised that he would intensify faltering efforts to reach peace agreements with Darfur's myriad rebel factions. "I assure (you)... that we will work for peace in Darfur," he said. A senior aide to the president, Nafie Ali Nafie, had said ahead of the results that victory for Beshir would prove that war crime allegations against him were "false."

But on Monday, European Union foreign ministers meeting in Luxembourg reiterated their support for the International Criminal Court, insisting that "impunity for the most serious crimes under international law can never be accepted." Sudan's first multi-party elections since 1986 in which voters were electing parliamentary and state representatives as well as a president have been marred by complaints from opposition leaders and foreign poll monitors as well as accusations of fraud.

International observers from the European Union and the Carter Centre headed by former US president Jimmy Carter said after the five days of voting ended on April 15 that the election had failed to reach international standards. EU monitors said on Sunday they were concerned about the manual compilation of ballots by Sudan's election commission, saying it could undermine the transparency of the polls.
COMMENTS
Comments are moderated and generally will be posted if they are on-topic and not abusive.
For more information, please see our Comments FAQ