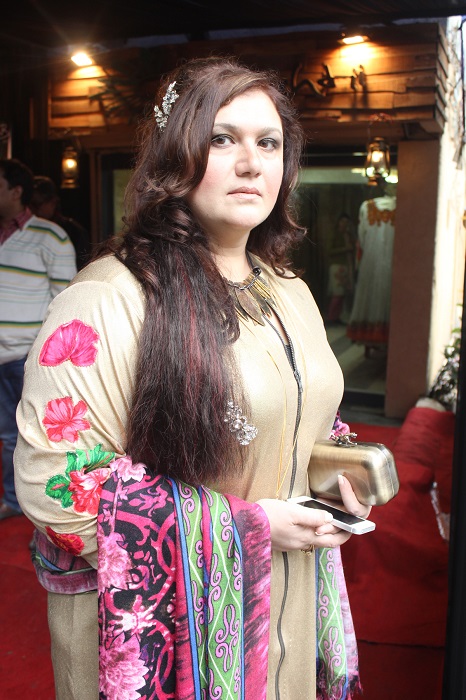 ---
NEW DELHI: Huma Nassr, widely known as the first Pakistani entrepreneur in India, is set to launch a Shaan-e-Pakistan event at the country's high commission here where fashion designers from the two countries will share the stage in a cross-border cultural exchange rising above starchy political and official ties between the two countries.

"Designers from India and Pakistan will share the stage and exchange ideas as well. It will not be limited to the fashion only, but food and other items will also be showcased," Huma told IANS at her Braahtii outlet in the posh Greater Kailash area of south Delhi. Nassr has a similar outlet in Karachi.

"I want the people of both countries to share their culture and improve relations."

The September 10 event would be held in association with the Federation of Indian Export Organisations (FIEO).

Pakistani diplomats are also supportive of the venture.

"These are initiatives taken by common people and we appreciate them. Cultural exchanges would help improve the relations between our people," a Pakistan High Commission official, who did not want to be identified, told IANS.

Huma, who is based in Karachi has been travelling frequently to India for the last two years and feels the neighbouring country is her second home. "I never feel unsafe here. I love to introduce my culture to the people here and I also take back Indian culture to Pakistan."

The designer's work is a fusion of traditional Rajasthani and Larkani (Sindhi) designs. "Shaan-e-Pakistan will not stop here. We will take it to Pakistan and showcase Indian varieties there," she said.

Indian diplomats, politicians, musicians and artists would be a part of the launch event, which would be followed by a fashion show at The Grand hotel.


PHOTO: TWITTER