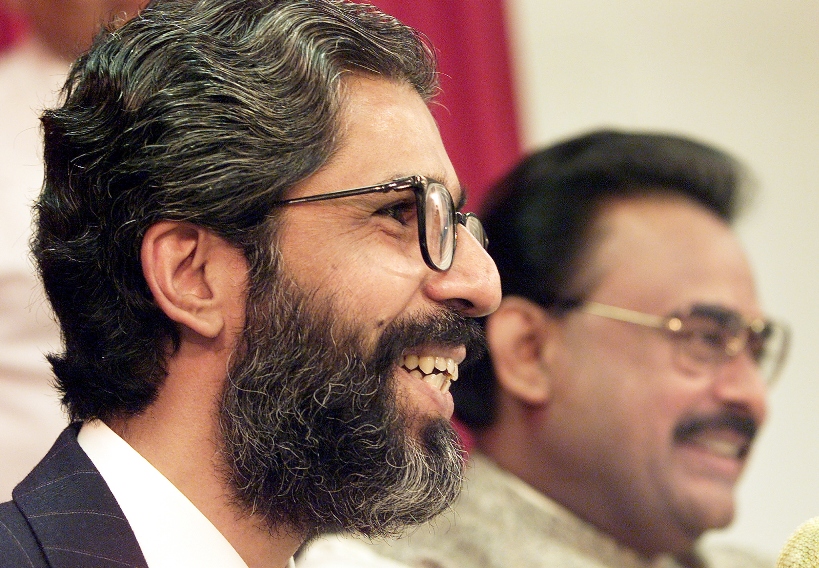 ---
ISLAMABAD: A day after a media guessing game on the arrival of British investigators in Pakistan, senior officials confirmed to The Express Tribune that a six-member team of the London Metropolitan Police is in the federal capital and will start questioning the suspects in the MQM convener Dr Imran Farooq's murder case from today.

Farooq was bludgeoned and stabbed to death near his home in Edgware, North London, on September 16, 2010 as he was returning home after finishing work at a local pharmacy. Last week, Islamabad decided to allow British investigators access to three suspects in the case in the custody of its agencies.

"The six-member team of the London Metropolitan Police is going to interrogate the key suspect, Moazzam Ali Khan, who was shifted from Karachi to Islamabad last week," said a senior official of the Federal Investigation Agency (FIA). The team members, Claire Margaret, Taylor Keith, Stuart James, David Walter Smith, Garry Martin and Samantha Lewis, are staying in Islamabad.

Read: UK police will visit Islamabad to interrogate Imran Farooq muder suspects: Nisar

"We've widened the scope of investigation. We've extended full cooperation to the Metropolitan Police [investigating Imran Farooq's murder case]," the FIA official said. "The team may also wish to record statements of some MQM leaders in Karachi but it is up to the government whether or not to allow the team to do so," he said.

He said a three-member FIA team, headed by an additional director general, is likely to assist intelligence officials who will arrange a meeting of the British investigators with the suspects this week, he added.

"It's a reciprocal approach. Our team may travel to the UK to collect evidence pertaining to BBC's damning report on Indian funding to the MQM," said another senior FIA official, who did not wish to be named.

A third FIA official said the team would complete its investigation in two to three rounds and carry out interrogation under tight security. "A special team of the Islamabad police is assisting the intelligence officials deputed for their security. In the second round, British investigators will question two more suspects, Khalid Shamim and Mohsin Ali Syed, who are being transferred from Quetta to Islamabad today," he said.

Read: Imran Farooq murder: Scotland Yard officers raid more houses in London

Though the London Metropolitan Police did not respond to queries sent by The Express Tribune, Georgina Barker of the Communication Directorate at Foreign and Commonwealth Office said the Metropolitan Police and its investigations were operationally independent of the British government.

"The police take all allegations of the crime extremely seriously and will take appropriate action where there is evidence that a crime has been committed," he said in reply to an email sent by The Express Tribune. Anyone having evidence of criminal acts being planned or commissioned from the UK should pass that information to the appropriate UK police force, he added.

Talking to The Express Tribune, a former FIA director general, Zafarullah Khan, said it was a test case for Scotland Yard as the case would have international implications.

Published in The Express Tribune, June 29th, 2015. 
COMMENTS (2)
Comments are moderated and generally will be posted if they are on-topic and not abusive.
For more information, please see our Comments FAQ