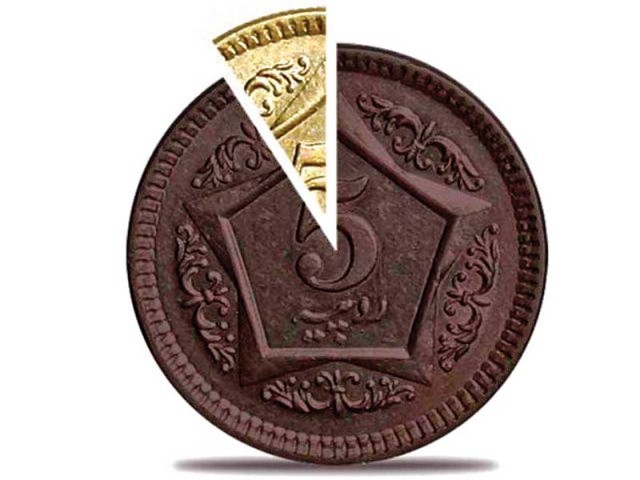 ---
KARACHI: As post-budget dismay evaporates, along with the nation's internal hydration this scorching summer, the mind treads paths to latent solutions to the Pakistan state, and state of existence, surface.

The first step to an effective solution is accurate diagnosis.

Sliced into infinity

"The size of the Pakistani pie (total receipts) at Rs4,567 billion is shamefully small for a population of 200 million people," said Siddique Sheikh, chairman of the Standing Committee on Corporate Social Responsibility (CSR) Federation of Pakistan Chambers of Commerce and Industry (FPCCI). "Of the 200 million, nearly 100 million inevitably need literacy, education and/or skill development in some form and degree."

Given the annual budget allocations, the share that remains for 'development' is "meagre" he said, at about 16%. Of the Rs4,567-billion budget, this comes to Rs721 billion. "Counting deficits etc. the budgetary allocation in real terms is Rs969 billion," he said.

Case of skinny slices

This budget works out to "Rs4,845 per person per annum to take care of all aspects of life, viz. education, health, environment, infrastructure, clean drinking water, energy, dams, transport and civic amenities and so on".

Since the 18th Amendment, education for instance, is a provincial affair. Every province allocates its own budget – let's say to the tune of even as optimistically high as 20% for education. This will barely cover salaries and incidentals - if those.

The root problem lies not only in the budget's allocation of the Pakistani pie – but more in its actual size (and in the missing-in-action slices therein). For a pie that is to accommodate nearly 5 million additional people every year, Pakistan needs to be producing much more dough, base - and toppings.

Expanding the base

In addition to more effectively, and less corruptively, utilizing Pakistan's existing pie, the essential question remains: How to expand the base of this economic pie?

Among the head-on, real-term solutions to expansion of the economic pie lies in increasing export receipts. Right now, the pie's base is essentially kneaded around the $ 25.1 billion that Pakistani exports bring in (2014).

Dual-pronged dough-enhancement strategy

The strategy would incorporate export growth via both a) value addition within existing exported commodities and b) leveraging currently-latent export potential areas.

For instance, Pakistan's leading exports category is textile-based, at $13.7 billion. Much of this has room for value-addition.

Pakistan's indicators on leveraging technology continue to lag in many areas, particularly industrial technology-assisted value addition.

If, for example, the $2.7 billion of cotton cloth that is exported as-is, were manufactured into value-added garments, it would bring in exponentially more revenue, with wider profit margins – and higher-skilled jobs. Similar is the case with most textile-based exports.

For additional context: Bangladesh exports about $24 billion in the textile category alone – which is almost the size of the current-Pakistan's entire export base. China exports $15 billion in undergarments alone – not much cloth there, and much value-addition.

Also, if the higher-end cloth were to be used by leading local brands, it'd reduce Pakistan's imports in paradoxical areas such as cloth itself, for consumption by Pakistan's own higher-paying customers.

Leveraging untapped sectors

Pakistan's 1,100 km coastline is another asset of many manifestations. At $368 million, Pakistan's fisheries exports have actually been on a decline – largely due to the industry's inability to align with global social, environmental and quality guidelines, said Sheikh.

Similarly, Pakistan's mangoes are as unrivalled as is its cotton. The natural Pakistani tropical fruit basket boasts many exotic, highly-valued produce. With a touch of strategy, uniformity, packaging and marketing Pakistan's $436 million of fruit exports should be billions, at least.

Many such low-hanging fruit are just waiting to be plucked by the well-meaning and well-guided. Infinitely more strategies, including dates from Sindh to chilghoza from Khyber-Pakhtunkhwa to minerals from Balochistan have been developed by the FPCCI's CSR Standing Committee – yet theirs is a patient path, and the uptake has been slow. This was just to share a flavour for the potential of this specific, practical base-expansion strategy.

The bottomline?

"There is no excuse for Pakistan to be a poor country," Sheikh said. If her people effectively tackle the corruption, energy and aman fronts, with its natural riches, Pakistan has every reason to be a net-exporter with bursting coffers.

The writer is a sustainability consultant and has won both the CNN and CSR Europe Young Journalist Awards

Published in The Express Tribune, June 29th,  2015.

Like Business on Facebook, follow @TribuneBiz on Twitter to stay informed and join in the conversation.