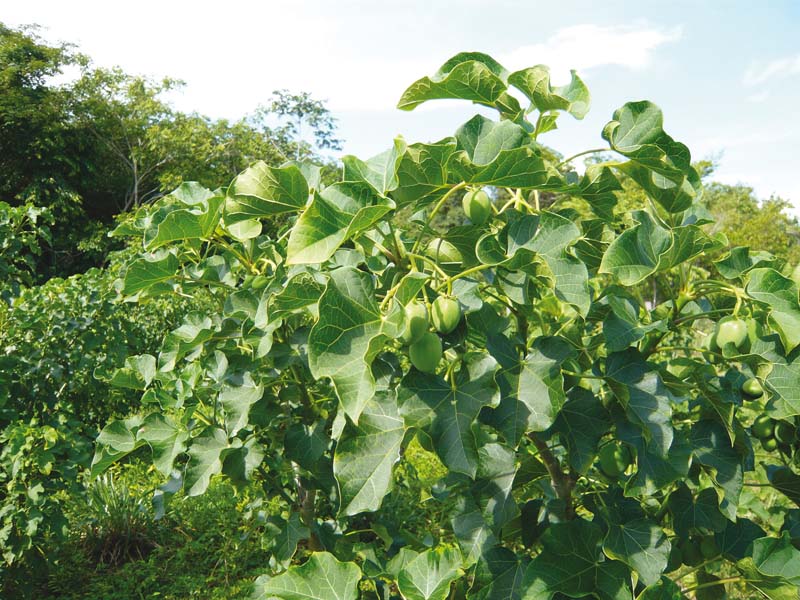 ---
ISLAMABAD: There is no use being an economist if you cannot offer an emergency response to major public miseries. Over 1,000 people have died of heatstroke in Karachi and the media has raised a hell; without indicating at an emergency remedy to the power outages that was a crucial contributor to this tragedy.

Three cures come to mind before the government fulfills its promise to increase the current power production by 800 megawatts (MW) to do away with the long and oppressive outages.

One of the primary solutions can be creating a large scale in-house power-generator subsidy to commercial and industrial users; the second is replacing the present electric supply lines to plug the 20-35% line-waste; and the third is Jatropha Curcas.

Subsidy to the commercial and industrial generators for diverting 3,000MW power to residential users can cost hundreds of billions to the national exchequer. Besides, supplying additional power to areas where consumers do not pay their bills regularly would be against the policy of the government. This might prevent a serious consideration of such a proposition.

Line-wastes can be reduced and will save about 2,000MW. But that might also not help, as the line-replacement process might take more than three years and would cost hundreds of billions again.

Read: Federal govt, K-Electric directly responsible for heat wave deaths: Memon

Planting through the crisis

The only panacea for a short-term increase in power generation could be biodiesel, the cheapest of which is extractable from Jatropha Curcas. If this crop is planted in the huge barren tracts of Sindh, Balochistan and the Punjab over the next six month, the cost would not be more than Rs50 billion and the cheapest biodiesel could be extracted through privately run plants for generators and for national grids within two years.

Each Jatropha mini-tree can offer it for 40 years; and a significant subsidy can be given to land-owners for planting multi-million Jatropha mini-trees each year.

Those who do not know much about this plant and its properties need to go to internet sites that offer details on the plantation, seeding, extraction and use of biodiesel and the Jatropha waste.

NGOs that are mostly being questioned on their credibility these days in Pakistan can seek exoneration by contributing towards this national cause. They can form up teams for campaigning and physically planting Jatropha in the agriculturally unclaimed lands where water resources are in short supply.

Jatropha does not need much water. This plant thrives on a mere 250 mm (10 in) of rain a year, and only during its first two years does it need to be watered in the closing days of the dry season. Ploughing and planting are not needed regularly and the use of pesticides is not necessary, due to the fungicidal properties of the plant.

Read: Karachi heat wave: Pop art for a purpose

The government can take cheaper loans from international institutions for this initiative, while the NGOs can campaign for additional donations from their mother organisations inland and abroad, to make this initiative a success within two years.

This might help in reducing the diesel prices and dependence on import of this product, which would also solve the problem of saving precious foreign exchange in billions. The highest import cost facing Pakistan each year is petroleum products. The dollars and pound sterling saved through Jatropha plantation would bring unprecedented windfall.

When Jatropha seeds are crushed, the resulting Jatropha oil can be processed to produce a high-quality biofuel or biodiesel that can be used in a standard diesel car or further processed into jet fuel, while the residue can also be used as biomass feedstock to power electricity plants, used as fertiliser (it contains nitrogen, phosphorus and potassium), or as animal fodder.

The residue can also be used as feed in digesters and gasifiers to produce biogas. In 2009, Time magazine cited the potential for as much as 1,600 gallons of diesel fuel per acre per year. A hectare of Jatropha has been claimed to produce 1,892 liters of fuel.

What induced me to propose this remedy is the documented fact that this fuel is already being produced in Pakistan, the Philippines and Brazil.

Why can't Pakistan make optimum use of the fuel?

The writer has worked with major newspapers and specialises in analysis of public finance and geo-economics of terrorism

Published in The Express Tribune, June 29th,  2015.

Like Business on Facebook, follow @TribuneBiz on Twitter to stay informed and join in the conversation.
COMMENTS (12)
Comments are moderated and generally will be posted if they are on-topic and not abusive.
For more information, please see our Comments FAQ