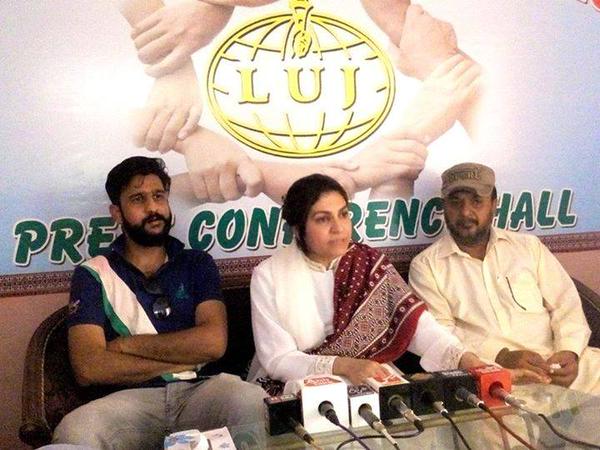 ---
SUKKUR: The murderers of former prime minister Benazir Bhutto succeeded in killing her but failed to kill her ideology, which is still alive among her jiyalas, believes Pakistan Peoples Party (PPP) USA chapter president Dr Tanveer Zamani.

Dr Zamani, who is visiting Pakistan, claimed while talking to The Express Tribune that the former Chief Justice of Pakistan was responsible for the PPP government's failure to arrest Benazir's killers because he did not allow the government to work properly.

Defending Uzair Baloch, the leader of the defunct Peoples Amn Committee, she said that if he had been with Benazir at Liaquat Bagh in Rawalpindi the day she was assassinated, it would not have been easy for her attackers to carry out their plot. She foresaw a mazar for Baloch in Lyari if he was killed like former prime minister Zulfikar Ali Bhutto, adding that an accused must not be punished without sufficient evidence against him.




Discussing the allegations of corruption against the party, Dr Zamani said that while there was undoubtedly corruption, it was only at the lower levels. "[PPP co-chairperson] Asif Ali Zardari is not involved in corruption but the top leadership must keep a vigilant eye on those under them," she asserted. "There was no corruption in the President and Prime Minister Houses; as far as Bilawal House is concerned, it is a symbol of the party and Zardari could not keep a check on who was visiting it."

"It was the wisdom and political will of [PPP co-chairperson] Asif Ali Zardari that made it possible for the democratic government to complete its five-year tenure and enabled the smooth transfer of power to the Pakistan Muslim League-Nawaz (PML-N)," she commented. "He saved democracy when his wife was slain and he again proved himself the champion of democracy by joining hands with the PML-N when Pakistan Tehreek-e-Insaf chief Imran Khan and Pakistan Awami Tehreek leader Dr Tahirul Qadri were attempting to derail it through their dharnas."

Talking about the rumours of differences between Zardari and PPP chairperson Bilawal Bhutto Zardari, she said that there was no rift, but only a difference of political thinking between them.

Published in The Express Tribune, June 29th, 2015.