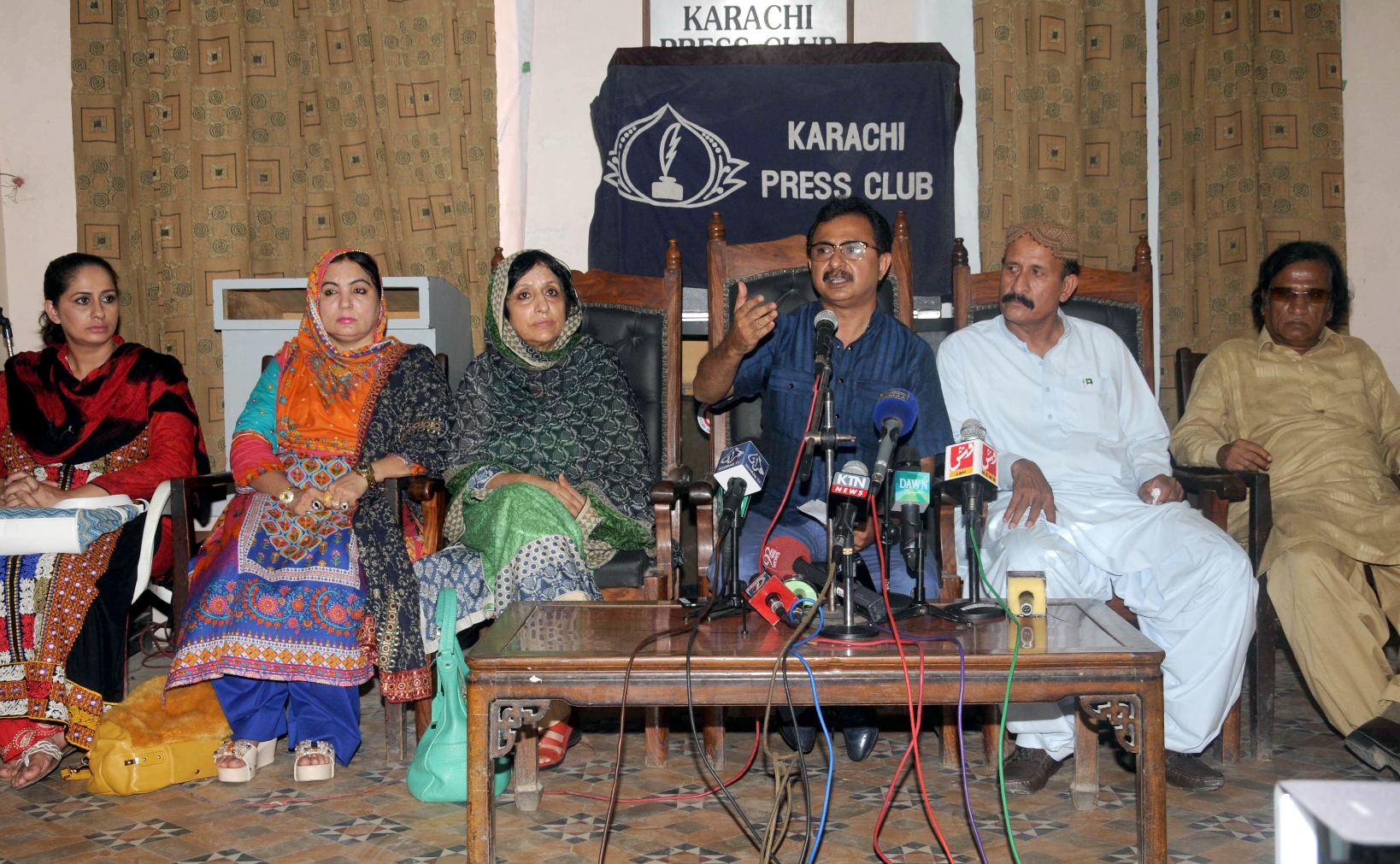 ---
KARACHI: The provincial and federal governments are equally responsible for the deaths of the innocent people of Karachi, alleged the chairperson of the Pakistan Relief Foundation (PRF) and the Pakistan Muslim League - Quaid-e-Azam Sindh chapter president, Haleem Adil Sheikh.

Addressing a press conference at the Karachi Press Club on Sunday, he said that about a year ago, the Inter-government Panel of Climate Change (IPCC) had issued a report, warning that the temperature would further increase in Pakistan in the year 2015, as Pakistan was the 10th hottest country in the world.

Read: Death toll from killer Karachi heatwave surpasses 1,000



"Why did the government fail to take precautionary steps when an international research organisation warned them about the situation?" he asked. "So many people have died and there is no one to take care of the city. It seems Karachi is not a part of Pakistan," he lamented.

Sheikh said the government was misguiding the masses about the death toll of heatstroke victims, adding that at least 1,500 people have died during the heatwave.

He said the heatstroke victims mostly belonged to poor localities of the city. According to him, the K-Electric was presently working as Killer-Electric and was responsible for the deaths of the heatstroke victims.

The PML-Q Sindh leader said had the government adopted some precautionary strategy many innocent lives could have been saved. He said the Sindh health department, which is given a budget of Rs43 billion, did nothing in this emergency.

Read: Federal govt, K-Electric directly responsible for heat wave deaths: Memon

"There was no role of the departments of Zakat, Baitul Mal, local government, social welfare and relief [in the relief efforts]," he alleged. "They did not set up any camps or arrange for ambulances. Only the ambulances of charity organisations served the people of Karachi," said Sheikh.

Sheikh said that the Provincial Disaster Management Authority (PDMA) had been reduced to an organisation limited to purchasing and selling helicopters, and its role in disaster management was nowhere to be seen.

Published in The Express Tribune, June 29th, 2015.