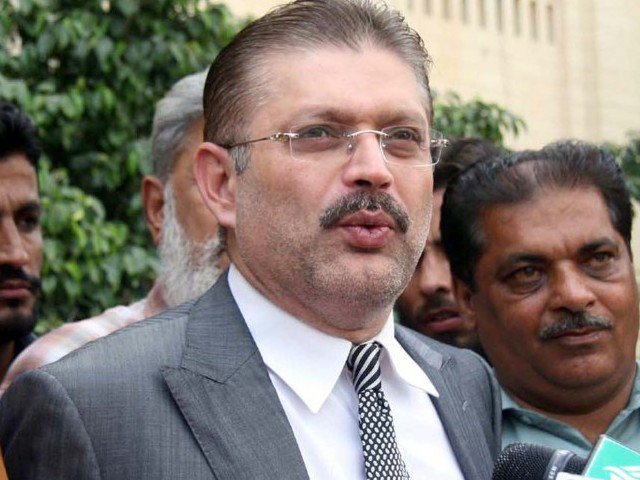 ---
The Sindh government has refused to take responsibility for over 1,000 deaths caused by a heat wave in Karachi, pointing fingers, instead, at the federal government and K-Electric, Express News reported.

Sindh Information Minister Sharjeel Memon called out the federal government and K-Electric over what he termed their failure to provide uninterrupted power supply to residents of Sindh.

While addressing the media at the Abbasi Shaheed Hospital, where incidentally the power was out, Memon said it was K-Electric's responsibility to replace the existing dilapidated system with an efficient one at all costs.

Read: Govt doing its best to address water issues in Karachi: Sharjeel Memon

"K-Electric did nothing to install new wires and grid stations on the mere pretext of line losses," he said, adding that the "money that it received on account of bills was not used to rid the city of the outages."

The minister further claimed that the power company was in the hands of ineligible officers who did not have good intentions.

"K-Electric is indeed responsible for outages even at the hospitals as they claim to have exempted them from load-shedding."

Read: Blistering heatwave: Inquiry into blackouts begins as Nawaz prepares to fly into Karachi

Memon also accused the federal government saying it did nothing about the "discrimination" Sindh faced in terms of receiving efficient power supply.

"There has been no respite in load-shedding particularly in villages where the dwellers face even 20 hours of load-shedding," he said.

He claimed that the provincial government is taking all measures to help people out of the misery in the scorching heat.

"From this hospital, we identified at least 40 ghost employees and terminated their services."

The minister said most of the people who died from Karachi heat were elderly, including women, and the electric company is to be held responsible for continuous load shedding.
COMMENTS (12)
Comments are moderated and generally will be posted if they are on-topic and not abusive.
For more information, please see our Comments FAQ