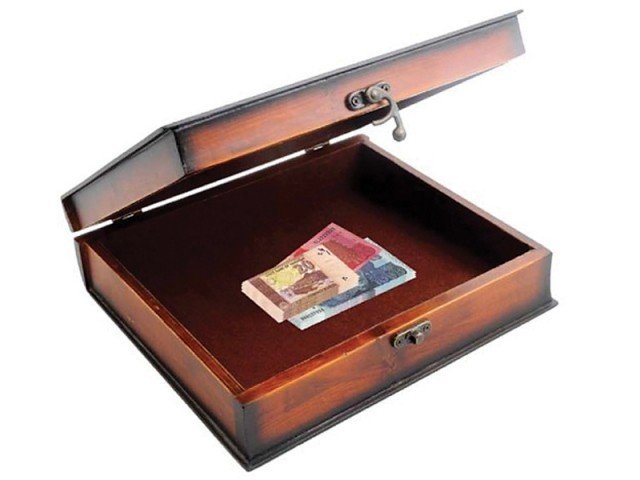 ---
ISLAMABAD: Top officials at the directorate-general of intelligence and investigation have uncovered a major case of tax evasion running into millions of rupees committed by a furniture supplying company in the federal capital.

"The directorate, which has expedited its activities against tax defaulters and evaders, has lodged an FIR regarding sales tax fraud of over Rs465 million against a furniture supplier in Islamabad," a source told The Express Tribune.

He said the FIR, a copy of which is available with The Express Tribune, has been registered under sections 37A and 37B of the Sales Tax Act against Forte Associates, which is situated in Flat No 2, Block 10-A, Super Market, F-6, Islamabad.

"The company was running the business of manufacturer, retailer and service provider in outdoor furniture, and has been booked for tax fraud in sales tax returns," he added.

Owned by Fawad Ali and Muhammad Hashim Baber, the firm has been found involved in sales tax fraud, which is a punishable offence.

According to company records, the owners of Forte Associates earned over Rs465 million but filed sales tax returns against the business of Rs109.52 million.

"The company concealed Rs356.233 million by issuing fake invoices. According to the records available with the directorate, the firm filed sales tax returns showing less income against the actual business," the source maintained.

Preliminary investigation into the matter has revealed that Forte Associates made sales of taxable supplies worth Rs465.754 million to various parties located all over the country but concealed its actual sales from the department to evade taxes.

Details of concealed sales and copies of undeclared invoices amounting to more than Rs300 million for the period of tax year 2011 to tax year 2015 were found by the directorate.

The source said that to corroborate the evidence during the inquiry, invoices and ledgers of Forte Associates were obtained from some of its buyers.

"The same were subjected to scrutiny and cross-verification against the available evidence, which confirmed that the registered person made sales of taxable supplies but failed to declare its true sales in its sales tax returns to evade sales tax knowingly, fraudulently and dishonestly," he added.

Published in The Express Tribune, June 28th, 2015.