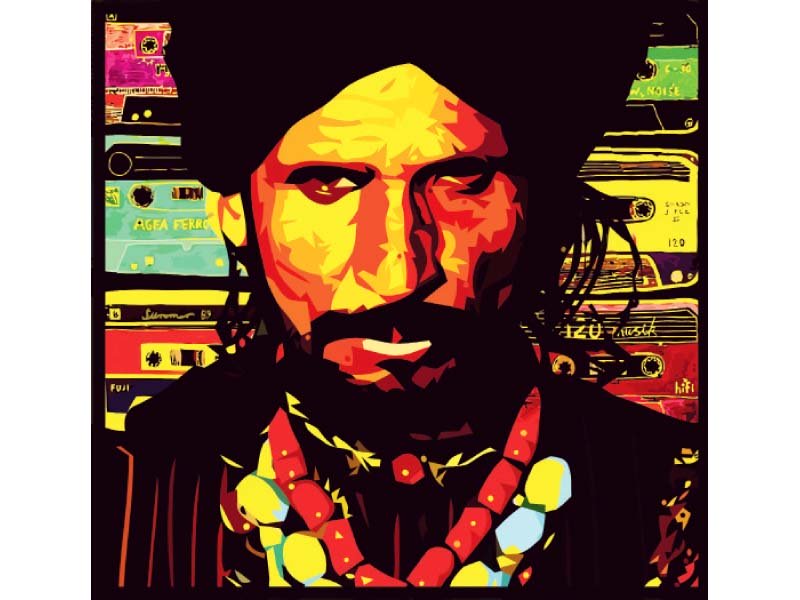 ---
LAHORE: Last week, when people affected by the heat wave in Karachi were being rushed to hospitals, 22-year-old Faizan Raza in Islamabad decided to open a week-long fundraiser, selling his art to anyone who wanted to do their part in helping those in need.

He created pop-art posters to be sold for Rs500. Raza told The Express Tribune that all proceeds from the sale would be used to purchase water and ice packs for patients at the Indus Hospital and Civil Hospital, Karachi as well as those residing in Lyari and Baldia Town.

Read: Blistering heat: City sells Rs1b worth of ACs during heatwave

In the age of crowd funding, Raza relied on social media to help spread the word.

"Because I was coordinating with people in Karachi, I asked my friends to tweet about the fundraiser, which was available for viewing on my Tumblr page," he said.

A large number of orders came from people who saw those tweets. Later, a Buzzfeed correspondent in Pakistan also tweeted about the project, which, Raza says, helped a great deal. Many people stumbled on the fundraiser posts on Facebook.

In less than five days, Raza raised Rs35,000.

His work featured renowned Pakistani names such as Reshma, Habib Jalib and Faiz. Some of his posters were amusing, others thought-provoking. His posters on Saeen Zahoor, Reshma and Maula Jutt were the most popular among buyers.

Raza, a final year student of public relations in Malaysia, told The Express Tribune that he had learnt pop art through YouTube tutorials. "Experimenting with design and illustrations started out as a hobby but then people started liking my work. I had sold it to people who were interested in buying it but never on this scale," he said.

Read: Sindh govt responsible for heatwave deaths in Karachi, says Khawaja Asif

Raza said pop-art was popular across the world. "I prefer using local celebrities for my work." He said works of Jalib and Faiz had left a left a profound impression on him.

Raza said he was greatly inspired by the duo behind "9Lines", known for their eccentric graphic prints in clothing. He said Abdulla Syed in Karachi was also an inspiration behind his work.

Published in The Express Tribune, June 28th, 2015.