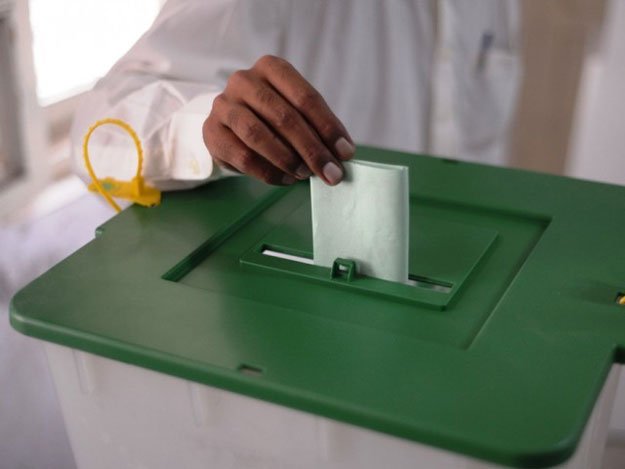 ---
HARIPUR: After fighting a prolonged legal and electoral battle with his opponent over the NA-19, Haripur berth, former MNA and Pakistan Muslim League-Nawaz leader Omar Ayub Khan has decided to call it a day and bow out of the re-poll.

Through a press release and advertisement in the local media on Friday evening, Khan said his mother was unwell due to which he would not be able to participate in the re-election ordered by the Supreme Court of Pakistan on June 19. "I have to tend to my ailing mother which is more important than contesting the by-election," he said. He expressed gratitude for his supporters who voted him into the national legislature twice. The statement was accompanied by a list of development projects initiated by him during his year-and-a-half long tenure as the MNA. According to family sources, Omar's mother and former MNA Begum Zeb Gohar Ayub Khan has been sick for the last few years.

However, insiders familiar with the development say Field Marshal Ayub Khan's progeny is unhappy with party bigwigs whom he joined after remaining in the Musharraf camp for years.

A close aide of the Ayubs said although Prime Minister Nawaz Sharif accepted the father and son back in the party's fold, drawing the ire of former NA-19 berth occupant Sardar Mushtaq Khan, he did not welcome them into the federal cabinet. Furthermore, during the legal battle with Zaman, PML-N lawyers hardly exhibited interest in the case.

The NA-19 controversy has been simmering ever since the constituency's 500,000 registered voters elected their lawmaker in 2013. Pakistan Tehreek-e-Insaf edged out ten other rivals, with Dr Raja Amir Zaman sealing the deal with 117,000 votes.

The result—with a difference of 1,340 votes—was too much for Omar to digest as he cried foul and filed an application with the election tribunal. Omar challenged the results of 78 polling stations. He provided proof of irregularities and demanded the tribunal de-seat the PTI leader.

The tribunal on December 31, 2013 suspended Zaman's National Assembly membership and ordered re-polls in seven out of NA-19's 437 polling stations. The PTI leader was quick to react. He filed a petition with the SCP, requesting the court to declare the selective re-poll null and void. However, the apex court turned the request down.

On January 29, 2014, the re-poll turned the tide for Omar, handing him a lead of over 500 votes. The ECP notified the Tareen scion as the new MNA, leaving Zaman hot under the collar. He was not done with the battle as yet. The PTI leader filed a review petition with the SCP – resulting in a 16-month legal tussle.

Published in The Express Tribune, June 28th, 2015.
COMMENTS
Comments are moderated and generally will be posted if they are on-topic and not abusive.
For more information, please see our Comments FAQ