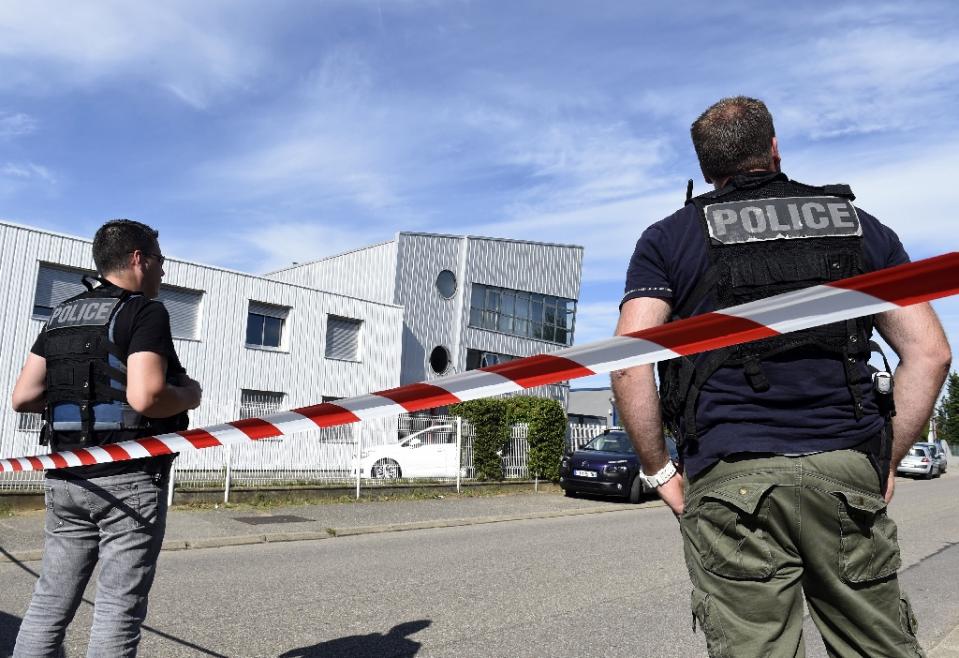 ---
PARIS: The man who is suspected of decapitating his boss and pinning his head onto the gates of a gas factory in France took a "selfie" with the severed head, a source close to the investigation said Saturday.

Yassin Salhi, 35, was arrested after driving his van into a warehouse containing dangerous gases near France's second city of Lyon. Authorities then found the severed head nearby.

The "selfie" picture was sent via the WhatsApp messaging system to a number in North America, said the source close to the investigation. However, it was not possible to fix the location of Salhi's contact, the source added.

Read: One beheaded, several hurt in France terror attack

Yassin Salhi launched a daylight raid on a gas factory in eastern France on June 26, pinning a decapitated head to the gates and injuring at least two others with explosive devices.

"The intent was without doubt to cause an explosion. It was a terrorist attack," said President Francois Hollande in Brussels, cutting short an EU summit to hold emergency meetings in the French capital.

The 35-year-old attacker, identified as Yassin Salhi, had been known to security services for a number of years but did not have a criminal record, Interior Minister Bernard Cazeneuve said. He was taken into custody and an anti-terrorist probe has been launched, Cazeneuve added.

The suspect's wife has been taken into police custody, a legal source said. Police are currently also holding another person who was seen driving up and down the gas site in a suspicious manner but has not been formally linked to the attack.