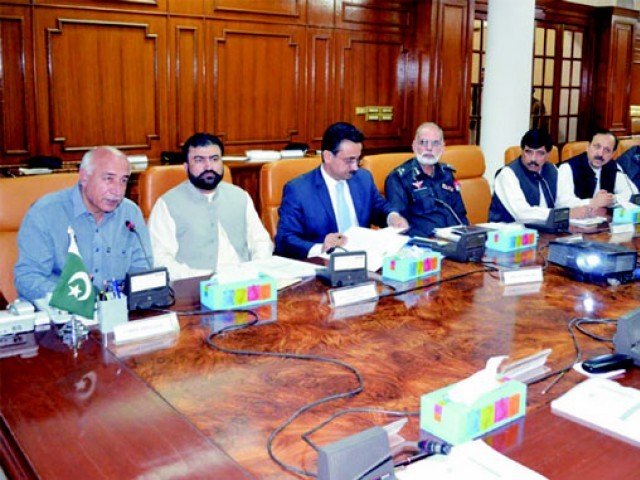 ---
Balochistan is large, largely empty and a very large problem. For 10 years, it has been in a state of slow-burn insurgency, with many of those involved in the fighting often driven by a powerful sense of grievance at what they perceive as deprivation of their rights. These include not getting a square deal out of the exploitation of mineral resources, being at the back of any queue when it comes to the disbursal of monies targeting development, and the 'disappearances' and extra-judicial killings that are often reported. A political solution to the myriad of problems seems as far away as ever and now there is yet another proposal to defuse the tensions — an amnesty backed up with significant financial incentives.

A meeting of the provincial Apex Committee (formed to monitor the implementation of the National Action Plan) was informed that there was to be a general amnesty for the "home-based" Baloch militants, and that "youngsters" would be encouraged to lay down their arms and "rehabilitate" themselves. For "top commanders" Rs1.5 million are on the table, "mid-level commanders" are offered Rs1 million and "small time" fighters will get Rs500,000. There is no indication as to whether this proposal has been field-trialed or canvassed or whether it is likely to have any takers. There may be a sprinkling of people willing to pick up the cash, but the proposal does little to address the issues that those involved in the fighting are struggling for. It is a classic example of throwing money at the elephant in the room in the hope that it will magically disappear. 'Youngsters' do not 'rehabilitate' themselves and experienced fighters have a cynical carapace, and will see through the blizzard of rupees coming their way. Those who do take the money will be wondering where they are going to find a job when the windfall is spent — perhaps picking up arms again. The provincial and federal governments must realise that while such measures may be well intentioned, and may even work to an extent in the short term, what is also needed at the same time are political solutions to the grievances of the Baloch people, and not just arbitrary schemes, whose long-term success cannot be guaranteed.

Published in The Express Tribune, June 28th, 2015.

Like Opinion & Editorial on Facebook, follow @ETOpEd on Twitter to receive all updates on all our daily pieces.
COMMENTS (1)
Comments are moderated and generally will be posted if they are on-topic and not abusive.
For more information, please see our Comments FAQ