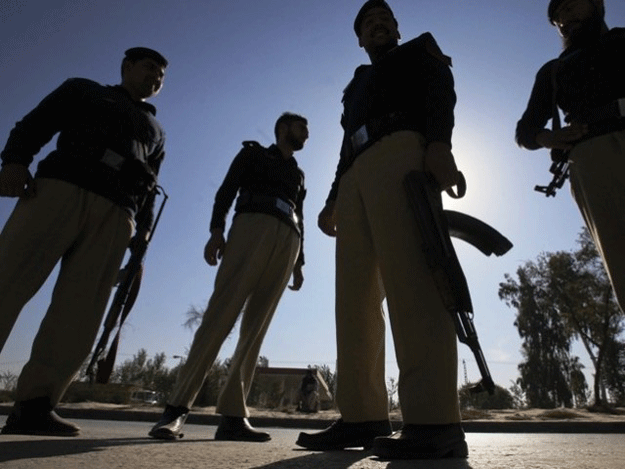 ---
SUKKUR: Two dacoits were killed while two others were arrested in injured condition following an encounter with the Bagarji and Sadhuja police on Saturday.

According to the Bagarji police, they were on a routine patrol at midnight when they encountered a group of dacoits lead by wanted criminal Imdad Bullo.

The dacoits opened fire at the police, who retaliated. In the ensuing exchange of fire, Bullo was killed, while his accomplices managed to escape.

SSP Sukkur rushed to the scene along with a heavy contingent of police and chased the dacoits into the dense forest.

Read: Crime and punishment: Wanted dacoit shot dead in Swabi

On the other hand, another encounter with the criminals took place in the Sadhuja area of Sukkur. After a fierce gun battle, police managed to kill a wanted dacoit Abdul Wahab Jagirani and arrested two of his accomplices Muhabat Bullo and Rab Nawaz. The two had been injured in the exchange of fire.

Police recovered a gun from their possession, which they had snatched from a policeman in Dadloi. Besides this, a Kalashnikov rifle and bullets were also recovered from their possession.

Read: Two 'robbers' killed in encounter

"Imdad Bullo was wanted by the police in more than 40 cases of heinous crimes including, murder, kidnapping for ransom and robberies, while Abdul Wahab Jagirani was wanted in 25 cases of serious nature," police said.
COMMENTS
Comments are moderated and generally will be posted if they are on-topic and not abusive.
For more information, please see our Comments FAQ