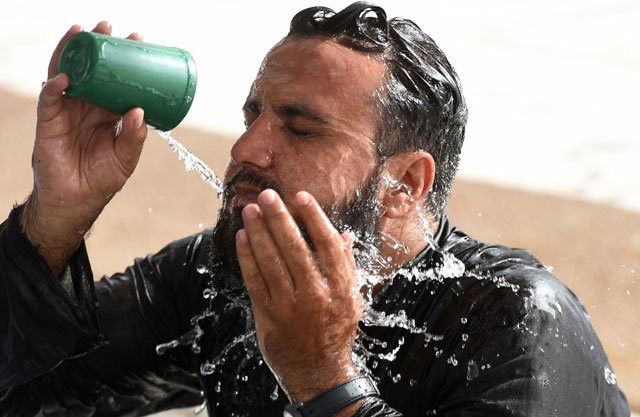 ---
ISLAMABAD: While the federal and provincial government shift blame over the heatwave deaths in Karachi, another condemnation has come from an unlikely source -- the outlawed Tehreek-e-Taliban Pakistan (TTP).

In the wake of the heatwave and incessant load-shedding in Karachi, the banned outfit which routinely claims responsibility for deadly attacks in the country has decided to share the angst of Karachiites' by blaming electricity supplier K-Electric for the crisis.

"The TTP holds the greedy K-Electric responsible for the ruthless power load-shedding," the group's spokesperson, Muhammad Khorasani said Friday.

Read: Govt admits own defeat as it protests load-shedding in Karachi

The spokesperson went on to 'warn' K-Electric to end load-shedding or else face 'action' in the interests of the 'oppressed' people of Pakistan.

Khorasani also expressed "solidarity" with the people of the provincial capital.

"We express solidarity with the people of Karachi over the human tragedy," he said.

Read: All is well for K-Electric as city braves heat, power breakdowns

And while the terrorist organisation is trying to win over the people of Karachi with this move, we can safely assume Karachiites' won't change their opinions of the group till they renounce their policy of violent and extremism.