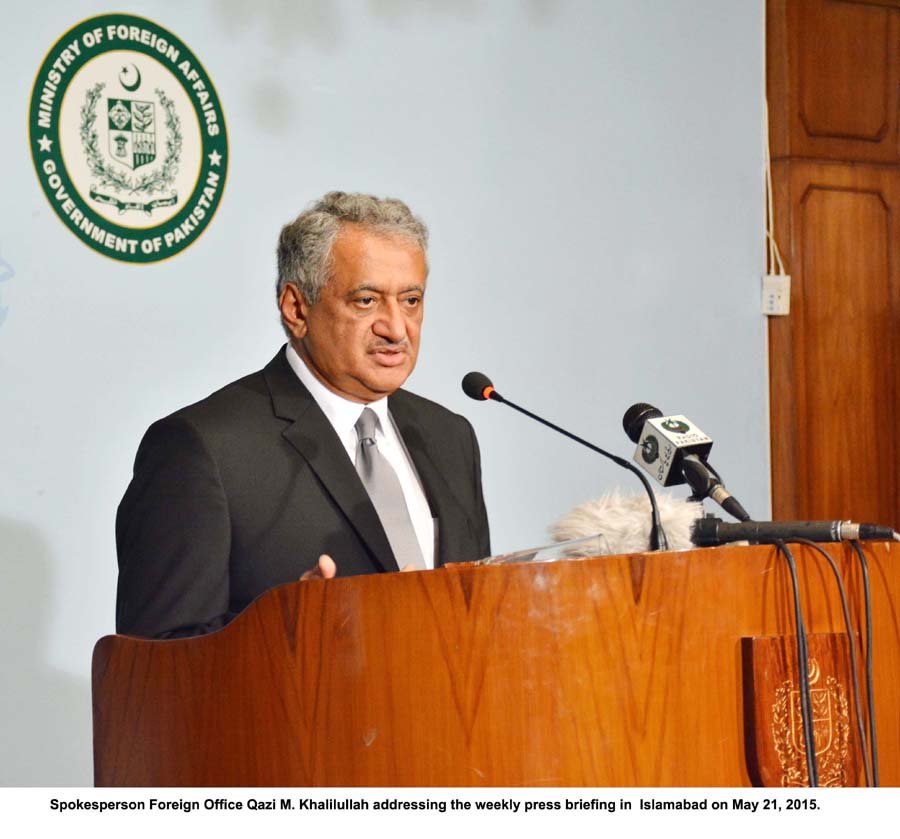 ---
ISLAMABAD:



Pakistan accused India on Thursday of 'politicising' the UN Security Council's sanctions committee after the body decided not to take action against Islamabad on the release of Zakiur Rehman Lakhvi, the alleged mastermind of the 2008 Mumbai attacks.




At his weekly news briefing, Foreign Office spokesperson Qazi Khalilullah termed the statement of India's external affairs ministry as well as the media reports on the matter "most unfortunate and misleading, and an attempt to politicise a purely technical issue at the UNSC 1267 Sanctions Committee".

The UN panel recently met to discuss Indian allegations that Pakistan was not complying with the sanctions regime following the release of Lakhvi. New Delhi later claimed China had vetoed any action against Islamabad. The Press Trust of India also reported that Indian Prime Minister Narendra Modi had voiced concerns over Beijing's decision.

Rejecting all claims, Khalilullah said the UN body decided not to take action on New Delhi's allegations purely on technical grounds.  He clarified the overall aim of this particular sanctions regime was to address the threat posed by al Qaeda.  "Pakistan is fully complying with its international obligations regarding the implementation of these sanctions."




He maintained that Pakistan's efforts had been a major factor in weakening al Qaeda in the region. "No other country can match this level of contribution, cooperation and sacrifices towards the objective of the Security Council sanctions," the spokesperson said.

Khalilullah alleged that New Delhi was trying to politicise the working of this UN body by making unfounded allegations about Pakistan's perceived non-compliance with the sanctions.

"Pakistan rejects any insinuations and politically motivated moves and attempts to question its commitment to the UNSC decisions. In fact, Pakistan supports and respects decisions of the council," he said. "India, on the other hand, has violated various resolutions of the security council, particularly on the Jammu and Kashmir dispute."

Diplomatic relations between the two nuclear-armed neighbours have been sour recently owing to continuous anti-Pakistan statements given by the Indian political leadership. The ties are likely to deteriorate further following the BBC claims that India funded the Muttahida Qaumi Movement.

Asked about the BBC report, the spokesperson said the government had taken note of the media reports and the authorities were looking into them. "In general, however, let me say that interference in internal affairs of any country is a violation of the principles of the UN charter," he said. "It is also against the norms of interstate relations and conduct."


Published in The Express Tribune, June 26th, 2015.