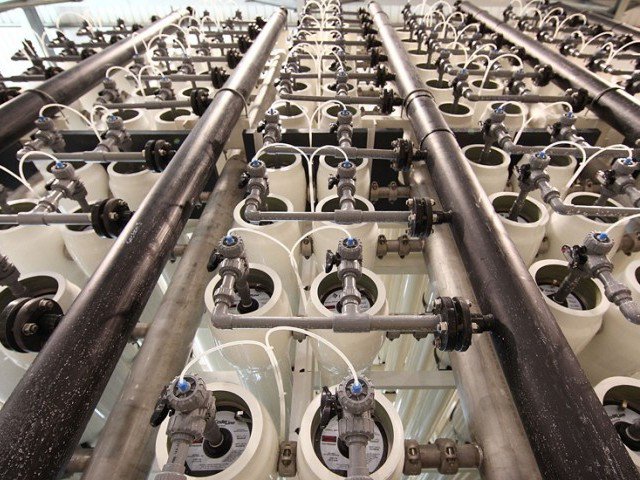 ---
QUETTA: National Accountability Bureau (NAB) Chairman Qamar Zaman Chaudhry had directed the bureau's Balochistan chapter to expedite work on a desalination plant in Karwat, Gwadar. The two million gallons daily plant, which has been pending since long, has finally been completed – thanks to NAB's efforts.

Initially, the project was proposed for the industrial zone, but it hit snags and subsequently it was decided that water from the plant will be provided to the people of Gwadar and Jeewani.

The federal minister for planning and development, Balochistan Development Authority's chairman and Gwadar's deputy commissioner visited the plant and expressed satisfaction over the completion of work.

The project, which was initiated in 2006, had been delayed on one pretext or the other. NAB Chairman Qamar Zaman Chaudhry, taking notice of the undue delay, ordered NAB Balochistan to conduct an inquiry. BDA officials and the contractors were investigated. Relevant records were collected, concerned people were examined and a ground check was conducted. Finally, the officials and contractors agreed to resume work.

Additionally, there was no pipeline laid for the supply of water to Gwadar city and adjoining areas. Due to NAB's efforts, the Public Health Engineering Department managed to lay the pipeline in the city. The contractor was also bound to operate and maintain the plant for one year after commissioning.

The people of Gwadar and Jeewani welcomed NAB's humanitarian efforts to provide safe drinking water to a quarter million people at their doorsteps.

Published in The Express Tribune, June 26th, 2015.