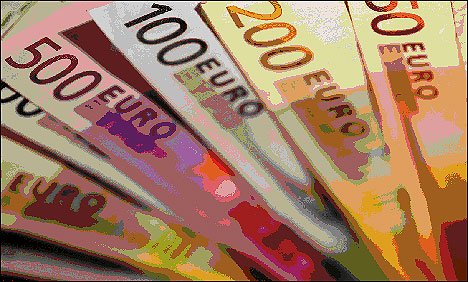 ---
The term 'sick man of Europe' was allegedly used by Tsar Nicholas I of Russia to describe the Ottoman Empire, most likely in early 1853. Since then, the phrase has been applied to virtually every other European country at one time or another, with the UK, France, Italy, Spain and Portugal all having worn the mantle. Today, it is the turn of Greece, and Greece is very sick indeed, though whether it is infectious remains to be determined. The meeting in Brussels that was supposed to be the last meeting and would definitively resolve matters failed to do so, and it was 'rolled over' to the morning of June 25 in yet another last-ditch attempt to prevent Greece slipping into financial abyss.

The bottom line is that Greece is going to have to accept further austerity measures if it is to avoid defaulting on its debts. June 30 seems to be the red line, the date on which Greece is due to pay €1.6 billion to the IMF. The deadline is all the more ominous as the European Central Bank, which currently has the Greek banking system on life support, has said that unless Greece agrees to new structures by June 30, the life support will be turned off. There will, inevitably, be a run on the banks and the likely collapse of the currency. Greek Prime Minister Alexis Tsipras has been locked into a circle of crisis virtually since his election on a "no more austerity" ticket — a promise that never looked sustainable. Greeks are already suffering under the austerity measures that were in place before Mr Tsipras was elected; pensions have been cut and may be cut again, and the reforms to taxation are insufficient for the likes of the IMF. Even assuming a deal is done in Brussels before the deadline, Mr Tsipras will have to get it past a parliament that is far from friendly or receptive. Greece is not going to expire in existential terms, but Mr Tsipras may find himself joining the ranks of the unemployed before long.

Published in The Express Tribune, June 26th, 2015.

Like Opinion & Editorial on Facebook, follow @ETOpEd on Twitter to receive all updates on all our daily pieces.