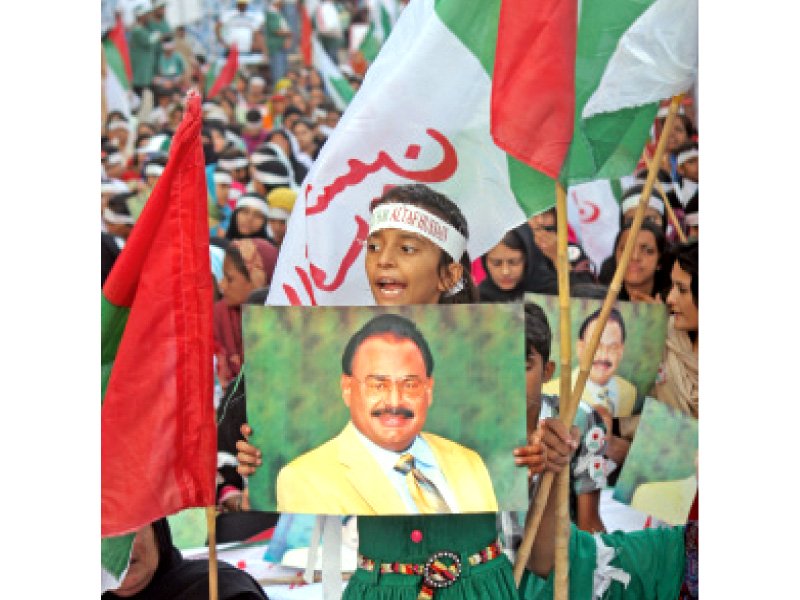 ---
The dramatic BBC report detailing how the MQM has allegedly received training from India in the use of weapons and also funds from that country, has naturally created a major stir in Pakistan. Yes, such allegations have surfaced before — in April from SSP Rao Anwar in Karachi, and from others before that date. But as a credible, independent news source, one is forced to admit that the BBC report carries some weight.

The statements in the report that MQM officials, talking to UK authorities, had stated that the party received funding from India, and a Pakistani official revealing that MQM mid-level operatives had allegedly received weapons training in India a decade ago followed by more junior level members of the party, come at a time when relations between Islamabad and New Delhi are already tense. India has categorically denied the charges as has the MQM. But the entire saga will not end so quickly. The BBC has also reported that an itemised list of weapons available to the party was found on one of the premises of the MQM raided in London, following the investigation into the murder of senior party leader Dr Imran Farooq.

The BBC report has come at a time when an operation continues in Karachi against criminal elements backed by political ones, and it is now understood that the security establishment has sought a treason case against the MQM leadership. The government will be under pressure to pursue the matter. Receiving funds and weapons from India, as well as training on its soil, will obviously be considered the gravest of offences. There is a need to proceed sensibly and on the basis of rationality rather than emotion. The MQM is a major party with a huge following in Karachi. It needs to be asked to explain its position given the seriousness of the allegations. While any criminal elements within the party must be apprehended, it is also important that every action taken must fall within the framework of the law of the land so that due process can be followed and the allegations made, properly investigated. This whole saga will have vast political implications for a country already facing a degree of political turmoil. All concerned need to proceed wisely.

Published in The Express Tribune, June 26th, 2015.

Like Opinion & Editorial on Facebook, follow @ETOpEd on Twitter to receive all updates on all our daily pieces.
COMMENTS (6)
Comments are moderated and generally will be posted if they are on-topic and not abusive.
For more information, please see our Comments FAQ