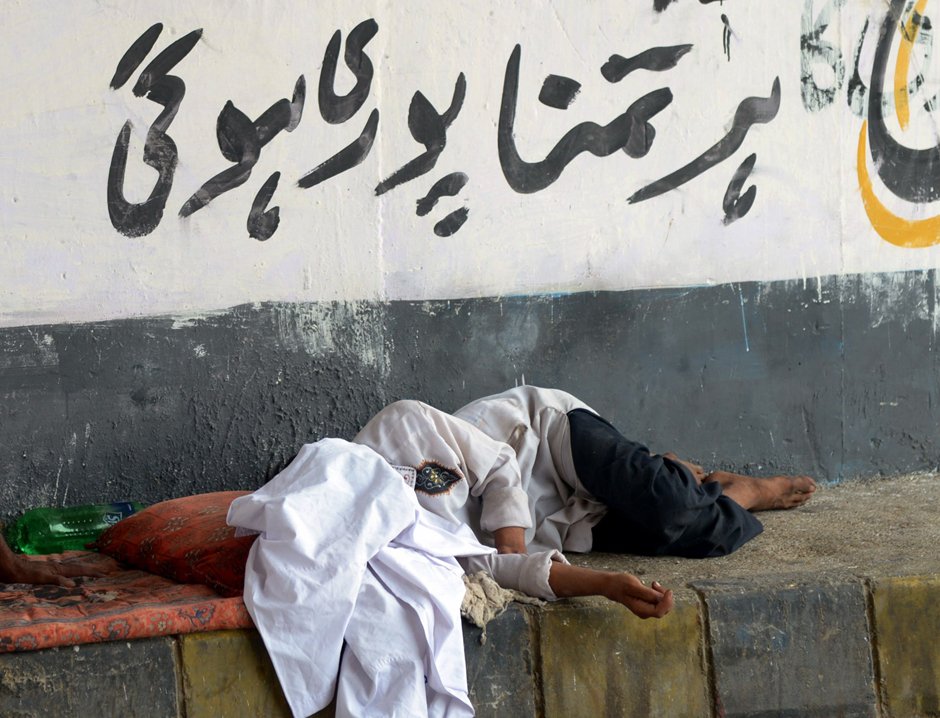 ---
KARACHI: The past week has been a test for Karachiites; with an unprecedented heatwave and endless load-shedding, the residents of the metropolis are trying their best to hold it together while observing the Holy month of Ramazan.

Read: Death toll from killer Karachi heatwave surpasses 1,000

The sweltering five-day heatwave, which claimed over 1,000 lives, led to an influx of bodies into morgues and forced medical officials to store bodies in body bags on the floor. Air conditioning units at the morgue stopped working. To make matters worse, after morgues, the city ran out of funeral vans.

People expressed their disappointment at the apathy displayed by the provincial government and said it did little more than lay the blame on others. But it was during this time Karachi's undefeated spirit of volunteerism shone and in the absence of the government, people took charge. Fortunately, or rather unfortunately, this inevitable crisis united us as one and encouraged us to work towards one common goal: to save our city and its people.

Read: No mercy: After morgues, city runs out of funeral vans

The city witnessed a surge of people of all ages coming out on the streets with cold water bottles, ice and food for iftari. Not only this, they are also gathering funds to facilitate victims of the deadly heatwave and trying to save lives one by one.

Read: Sindh govt responsible for heatwave deaths in Karachi, says Khawaja Asif

Here are some heartwarming pictures from the past few days that are guaranteed to restore your faith in humanity and in the city:


Men hold cups and wait to receive cold water for hydration. PHOTO: AFP
A policeman throws cold water on a person who is unconscious after a heat stroke. PHOTO: REUTERS
Cold water is being poured over a man after he gets dehydrated. PHOTO: AFP
Volunteers shift a heatstroke victim to a hospital in Karachi. PHOTO: AFP
A woman wets her burqa to cool her father's head outside the Jinnah Postgraduate Medical Centre (JPMC) in Karachi. PHOTO: REUTERS
A volunteer distributes water bottles to commuters along a road during the intense hot weather in Karachi. PHOTO: REUTERS
A woman, suffering from heat wave, receives treatment at an army heat stroke relief centre, setup at a local school in Karachi. PHOTO: REUTERS
Volunteers distribute ice in a neighbourhood in Karachi. PHOTO: AFP
A man carries a heat wave victim to a hospital in Karachi on June 22. PHOTO: AFP
Volunteers distribute drinks to people before breaking their fast during Ramazan in Karachi on June 20. PHOTO: AFP
COMMENTS (11)
Comments are moderated and generally will be posted if they are on-topic and not abusive.
For more information, please see our Comments FAQ