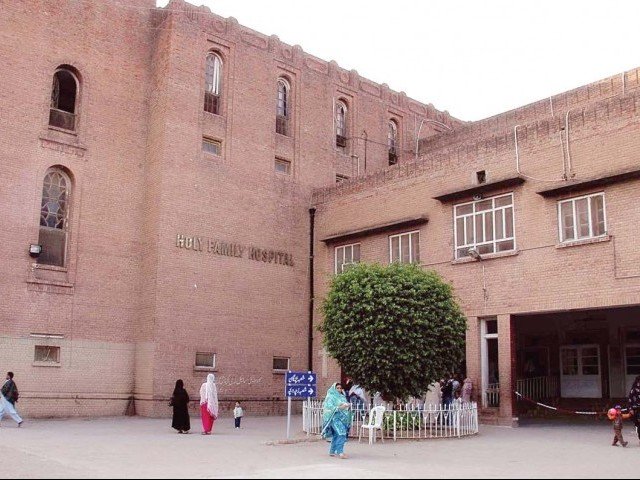 ---
RAWALPINDI: The Holy Family Hospital's (HFH) emergency ward has been receiving around 60 gastroenteritis patients daily since the onset of Ramazan. 

HFH Director Emergency Dr Raja Shafique Sarwar said gastro cases have risen mainly due to careless and over-eating of substandard and oily foods during Ramazan.

Usually a gastroenteritis patient occupies a bed in the emergency ward for few hours only, shared the doctor.

"Immediate medical assistance involves re-hydrating a patient through drips (or intravenous re-hydrating treatment)," said Sarwar.

Gastroenteritis, simply known as the inflation of digestive tract, has various causes. One of the main reasons for developing this condition is regular consumption of low-quality food in excess quantity which leads to organisms multiplying on food and releasing toxins.

Main symptoms of gastroenteritis are incessant vomiting, dehydration, sweating, headaches and extreme weakness in muscles.

The emergency ward has also received patients developing several other medical complications due to fasting.

According to Sarwar, the ward has been receiving individuals developing complications due to prior medical conditions such as kidney-stones and diabetes.

"Consuming too much water suddenly when breaking fast creates an instant burden on the kidneys. The situation becomes more serious for individuals who have developed kidney stones", he said.

According to Sarwar, medical emergencies in diabetic patients occur mainly because of lack of awareness."Strictly speaking, sugar or diabetic patients should not fast and people should be made aware of that regularly," he said.

Heat strokes

On the contrary, the hospital has not experienced a significant influx of serious cases of heat stroke this month.

Dispelling myths associated with a person developing fever due to a heat stroke, HFH Medical Superintendent Dr Arshad Ali Sabir said patients should be kept in a cool environment instead of getting covered in extra clothes or blanket.

"For any such patient, the body heat has to be exchanged with surroundings therefore spilling cool water and keeping the patient in an air-conditioned room can provide relief on an emergency basis," Sabir said.

Published in The Express Tribune, June 25th, 2015.