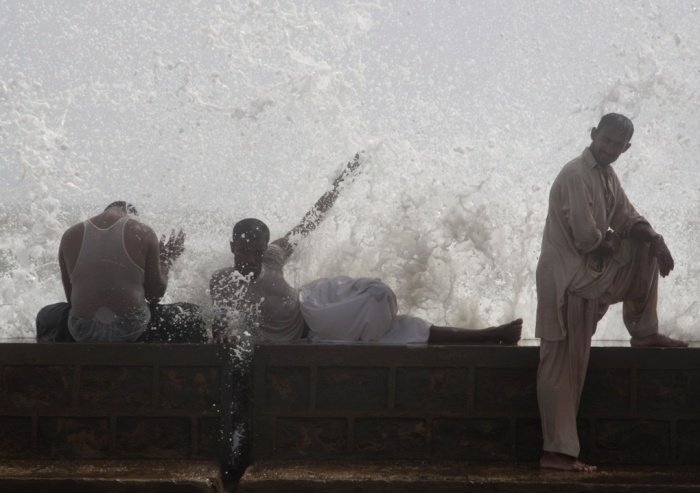 ---
ISLAMABAD: The Pakistan Meteorological Department (PMD) is ill-equipped to predict extreme weather events – such as heat and cold waves, strong dust storms and cyclones – brought about across the country by global climate change.

The persistent heatwave in Karachi that has killed more than 700 people in four days is the second-largest episode of extreme weather events taking place in the country after a mini-cyclone that claimed many lives in Peshawar this April.

Environmental experts believe last month's heatwave in India that claimed more than 2,500 lives across the country was a wakeup call for Pakistan – but it wasn't taken seriously. They have termed June a 'deadly month' both for India and Pakistan in terms of having extreme weather events.

Read: Death toll from deadly heatwave crosses 700

In view of the prevalent situation, environmental experts have warned that some parts of the country might receive brief spells of heavy rains that could cause flash floods.

They strongly recommend appropriate precautionary measures. Pervaiz Amir, former member of the prime minister's taskforce on climate change, told The Express Tribune that the PMD should establish reporting points in each district of the country to obtain detailed weather updates.

"Our forecast system should predict the upcoming extreme weather events so that early precautionary measures could be taken. We usually start worrying and taking preventive measures after deaths start to be reported." The tenacious heatwave in Karachi could result in heavy rainfalls in some parts of the country and causes heavy losses, added Amir. "This should not be taken lightly. We need to be prepared to deal with the after-effects."

Read: Weather forecast: Above-normal rainfall likely this summer

An official from the Ministry of Climate Change said that earlier, environment was not a priority for the government, because of which the relevant departments lack a proper strategy to tackle any of the extreme weather events emerging across the country.

"Our weather forecast is mostly based on general perceptions and on the weather predictions of our neighbouring countries."

The Express Tribune tried to contact the PMD director general but he was unavailable. However, a chief meteorologist at the Met Office said the PMD needs financial and human resources to strengthen its forecast system. "Within the limited resources, the PMD is still making all-out efforts to make accurate weather predictions."


Published in The Express Tribune, June 24th, 2015.
COMMENTS (2)
Comments are moderated and generally will be posted if they are on-topic and not abusive.
For more information, please see our Comments FAQ