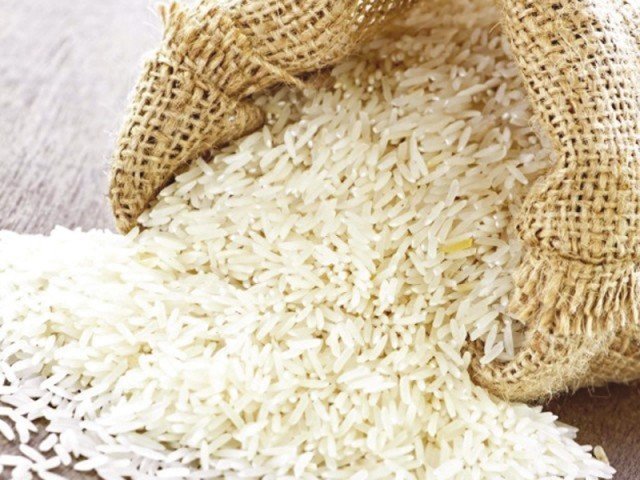 ---
ISLAMABAD: Attempting to alleviate the dire conditions of farmers, the Rice Exporters Association has sought a special package from the government that aims to provide subsidy on exports. In addition, the association suggested that the surplus stock be procured by Pakistan Agriculture Storage and Services Corporation Limited (Passco)

In a bid to negotiate these terms, a high level meeting was held in the Ministry of National Food Security and Research on Tuesday where rice related issues being faced by growers and exporters were discussed.

A senior officer, who was part of the meeting, told The Express Tribune that three key demands were put forward by the rice exporters: subsidy on the export of rice, procurement of the surplus stock by Passco and waiving off of withholding tax on loans taken by rice growers and exporters. Exporters justified the demand for subsidy by citing the grant offered to wheat farmers.




It was also learnt that federal minister Sikander Hayat Khan Bosan and other senior officers have scheduled a meeting with the prime minister to discuss these issues further.

The rice exporters have expressed concern over the surplus stock that is proving difficult to export. In light of this, the association has requested a special package to alleviate this issue.

Rice recorded its highest ever production at 7.003 million tons during 2014-15 and it has increased by 3% as compared to last year due to increased area sown under rice, besides timely availability of irrigation water and more acreage under high yielding hybrid rice varieties.

About 3 million tons of rice is annually consumed in the country and the remaining quantity is exported. Rice export for the last few years has remained over $2 billion; however, during the current year 2014-15, rice exports earned foreign exchange of $1.5 billion and this is primarily due to significant decline in price of rice and other food commodities in the world market.

Currently, rice prices in the domestic market are ranging from Rs2,000 to Rs2,200 per 40 kg for coarse types while for basmati the prices are ranging from Rs2,700 to Rs3,000 per 40 kg. Whereas as in the international market, the price is Rs39.2 per kg, while Basmati super kernel is Rs92.82 per kg.

Published in The Express Tribune, June 24th,  2015.

Like Business on Facebook, follow @TribuneBiz on Twitter to stay informed and join in the conversation.