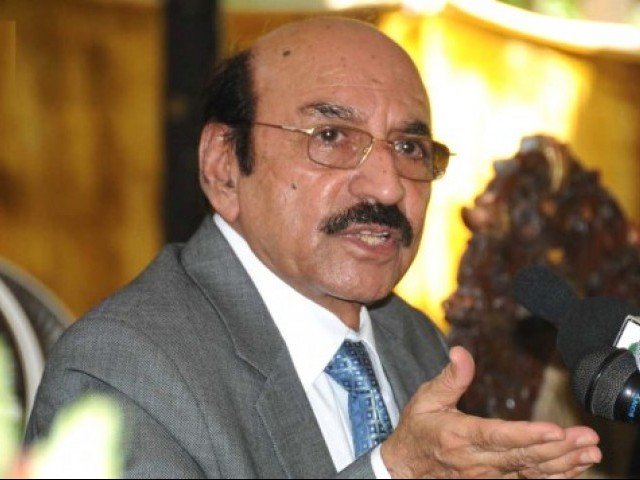 ---
KARACHI: Sindh Chief Minister Sindh Qaim Ali Shah on Tuesday  announced that schools, colleges and government offices would shut by 1pm today as the province swelters for a third day, Express News reported.

Shah added that while most government institutions would be closed, all government hospitals and rescue centres would remain operational in order to cater to the people suffering from heat strokes.

Speaking in the Sindh Assembly later on, Shah expressed sadness over the death of many due to the heat stroke. "We are extremely grieved over the death of those in Karachi who suffered due to the heat," he said.

The chief minister also informed the assembly that 15 more people lost their lives on Tuesday on due to the heat.

Addressing the issue of the shortage of electricity and water in Karachi, Shah said that the government is "doing everything they can".

Read: PM orders emergency measures as death toll exceeds 425

The death toll from the intense heat wave sweeping across Karachi and other parts of southern Pakistan has climbed to 425 over the course of 72 hours, snowballing into a major health crisis in the country.

Droves of people continued to suffer from the effects of sunstroke and other heat-related complications brought about by the sweltering temperatures.

Malik Riaz announces aid

Earlier today, Founder of Bahria Town, Malik Riaz announced that he will be distribute Rs0.5 million to the families of the victims who died of the heat in Karachi.

Read: Malik Riaz pledges funds for Rohingyas

Previously, Prime Minister Nawaz Sharif took notice of the rising number of deaths and issued orders for tackling the situation, while the Sindh government elicited help from the army and the paramilitary Rangers to deal with it.
COMMENTS (16)
Comments are moderated and generally will be posted if they are on-topic and not abusive.
For more information, please see our Comments FAQ